As a wholesaler of windows and doors, you understand that it is important to offer comprehensive security solutions for your clients. Our Security Window Screens are the ideal addition to your portfolio. The screens have been designed to increase security and address the challenges of casement windows.
The Casement Window Challenge
Installing security screens on casement windows can be a challenge. Due to their outward opening design, it is not practical to install traditional exterior screens. These windows are also required to adhere to ADA requirements, which require egress latch heights of between 34-48 inches, and a force maximum of five pounds.
Fast and Effective Solutions
Our temporary retractable screens are a great option for your clients who require a cost-effective and quick solution. The screens are easily installed by the homeowner, and can also be removed. This allows them to have unobstructed window access. These screens are energy efficient, which makes them perfect for summer months when air conditioning is used.
It's important to remember that retractable screens, which are temporary in nature, were designed primarily for the purpose of controlling insects and do not provide any substantial protection.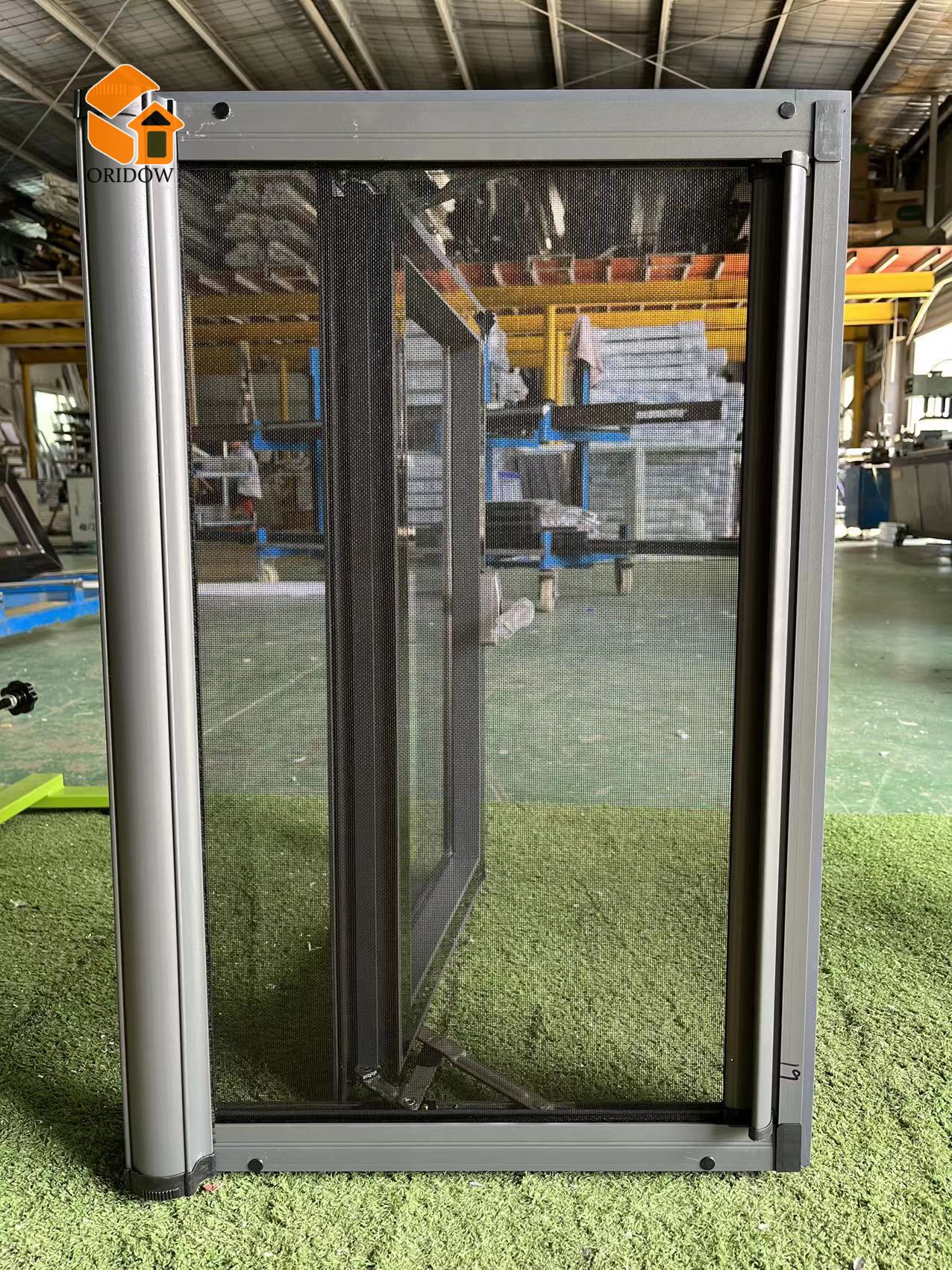 Security and convenience
Our Security Window Screens offer the best solution for customers who are looking for a long-term and reliable security screen. The screens are easily secured and lowered at the upper part of the window frame. These screens are more durable than temporary fly screens, and they seamlessly integrate into the frame of your window. The unobtrusive style enhances curb appeal while maintaining security.
Benefits of Security Window Screens
Wholesalers can gain several benefits by adding security screens to their product line. They provide privacy, as they prevent outsiders from looking in on homes and businesses. This ensures safety and peace of mind. These screens are made of stainless steel mesh and offer high resistance against intrusion. They make an excellent barrier to break-ins.
Compatible with casement windows
Our security window screens work with all casement windows. Our unique installation technique allows customers to fully open casement windows while maintaining security. The compatibility allows us to provide a security solution that is suitable for all window types.
Why security screen doors are essential
Consider offering your clients our Screen Security Doors. They preserve structural integrity and allow doors to be left open with no security concerns. These doors not only prevent break-ins but also keep insects and pests out of homes.
Our steel mesh security screen is the ideal complement to casement windows. It can be tailored according to customer needs and budget.
Casement Windows in Wholesale
They are a great choice for coastal regions, due to their strength and resistance to extreme weather. The windows are versatile and offer a high level of solar gain. They can be installed in different positions around the home and are controlled by a simple hand-crank.
They are available in a variety of colours, styles and materials to suit your customer's aesthetic tastes. They are also fully compatible with security window screens to ensure safety and functionality without compromise.