Fold Up Windows
The Perfect Solution For Your Commercial Space
Oridow is one of the best aluminum windows and doors mfanufacturer in China. Our speical and unique fold up window will create more space for Coffee Bars and restaurants. No matter commercial or residential, make life easier with high-quality, stylish fold up windows.
Fold In Windows
Fold in windows are the most common type of fold up window. They have multiple sections that open up and fold inward. This type of window is perfect for letting in light, and ventilation as well as providing an unobstructed view of your surroundings.
Fold Out Windows
Fold out windows are suit for certain locations of the building where fold in windows don't work well as they take some space inside. Fold out windows are made of two or more panels which can be opened up fully or partially depending on your requirements.
Fold up windows we provide by series
| Specifications | 40 Series (from 1.5sqm) | 50 Series (from 2.0sqm) | 60 Series (from 3sqm) | 138 Series (Electrical) |
| --- | --- | --- | --- | --- |
| Wall Thickness | 1.1-2.0 mm | 1.2-3.0mm | 2.0-3.0mm | 2.0-3.0mm |
| Profile Width | 40mm | 50mm | 60mm | 138mm |
| Size Recommendation | Height ≦ 900mm. Total sqm≦2.5m2 | Height≦1500mm. For Single glazed≦7m2. For double glazed≦3.5m2 | Height≦2000mm. For single glazed≦10m2. For double glazed≦ 5m2. | Height≦3000mm. Width≦3800. |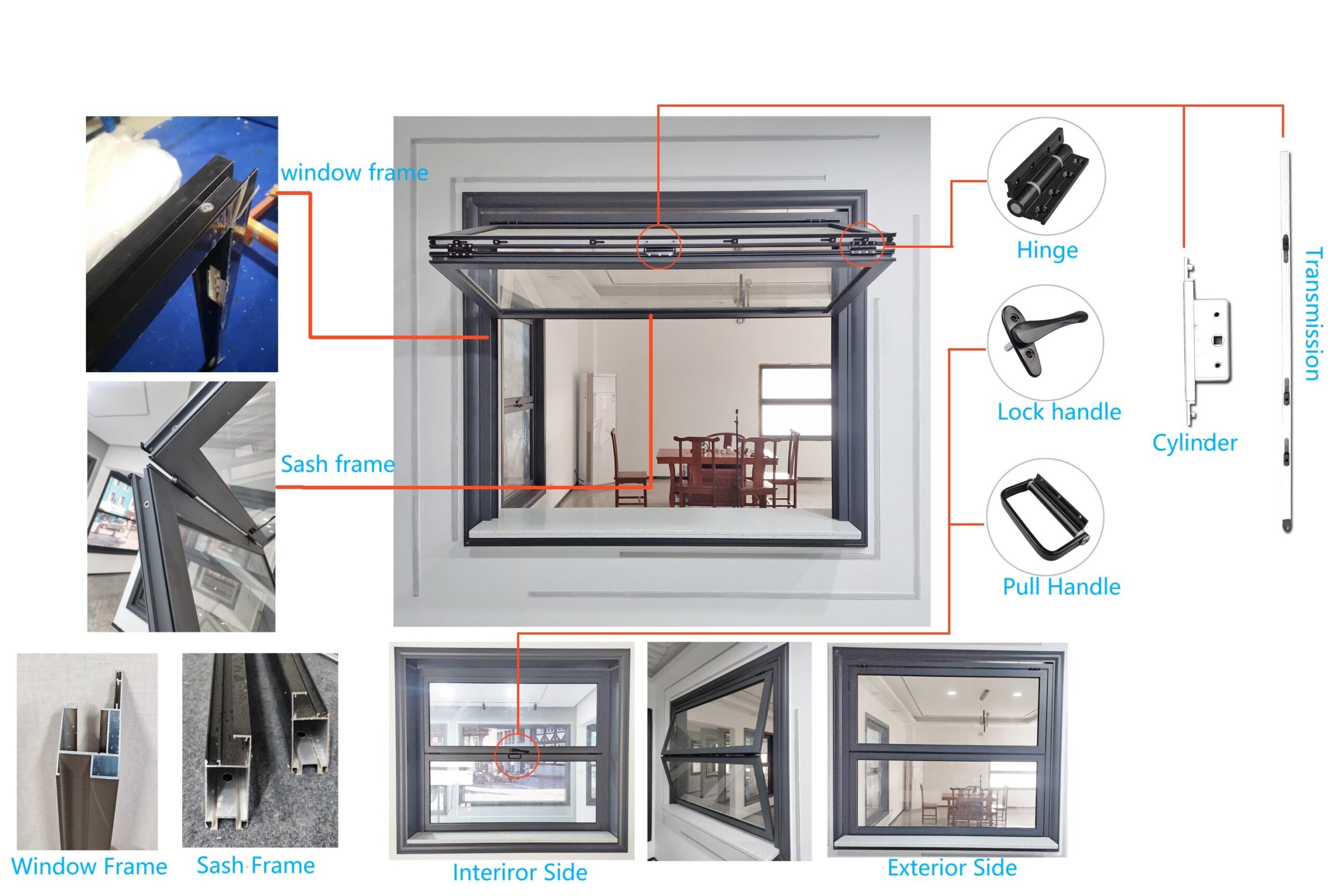 What Makes oridow's

Fold Up Windows Better

Than other Manufacturers?
The patented lifter system provides a much smoother operation than other systems. This special type of lifter is made up of high-precision special aluminum alloy that is a high strength, high temperature, and corrosion resistance. Due to this lifter, the lifting force is strictly configured according to the height of the window. So the small power motor or nominal human force can drive hundred of kilograms of window sashes.  
Moreover, our fold up windows are made with the highest quality materials, ensuring that they last for years and won't degrade over time. They're also designed for simple operation, so you can easily open and close the window anytime with minimal effort. 
All of these features combined make Oridow's fold up windows one of the best options for any home or business.
We offer a versatile range of profile systems tailored to accommodate various window sizes. Our profiles exhibit wall thicknesses ranging from 1.2mm to 3.0mm, ensuring durability and structural integrity. As for the finishing touch, our standard surface treatment involves powder coating, allowing for the customization of a wide array of colors to suit your preferences.
Energy efficient Insulated LowE Glass
This is the premium-grade glass we employ for our flip out windows. It consists of two layers of tempered glass, each measuring either 5mm or 6mm in thickness. One of these layers is treated with a state-of-the-art LowE coating for enhanced energy efficiency and insulation. Our partnerships are established with top-tier glass manufacturers renowned for their ability to supply a wide range of high-performance glass options, including triple silver, double silver, single silver Low-E glass, and composite glass solutions.
You can also read this post of All about LowE glass to know more about the LowE glass.
Additionally, we offer the option to customize lattice strips to match your specific requirements, ensuring that your flip-out windows are not only functional but also aesthetically tailored to your preferences.
For domestic use, screens are essential. We offer two styles of screens for you to choose from.
A retractable screen is made of aluminum profile with fibger glass mesh.  It can be pulled up and down or left and right. 
Subscribe to our YouTube Channel
Powered by the highest standard of motors & controls on the market. Different mesh for options.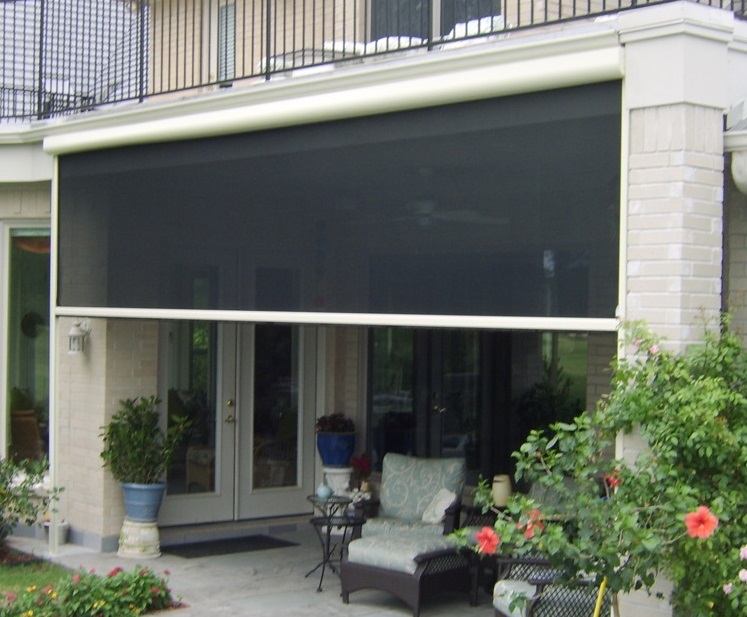 Subscribe to our YouTube Channel
Door to door service, no mOQ
We are a manufacturing facility located in China, specializing in the production of fold up windows. While our primary focus is on wholesale manufacturing, we are also pleased to offer our high-quality fold up windows for retail sales. Whether you require a single window or a bulk order, we can customize your order to meet your specific needs.
We understand that individuals new to importing from China may have concerns about the process. To ease your experience and provide convenience akin to your everyday online shopping, we offer a comprehensive door-to-door service. Similar to your Amazon shopping experience, we ensure that your selected windows are delivered right to your doorstep.
Don't hesitate to reach out to us today for a personalized quote tailored to your requirements. We look forward to serving you with our top-notch fold up windows and hassle-free service.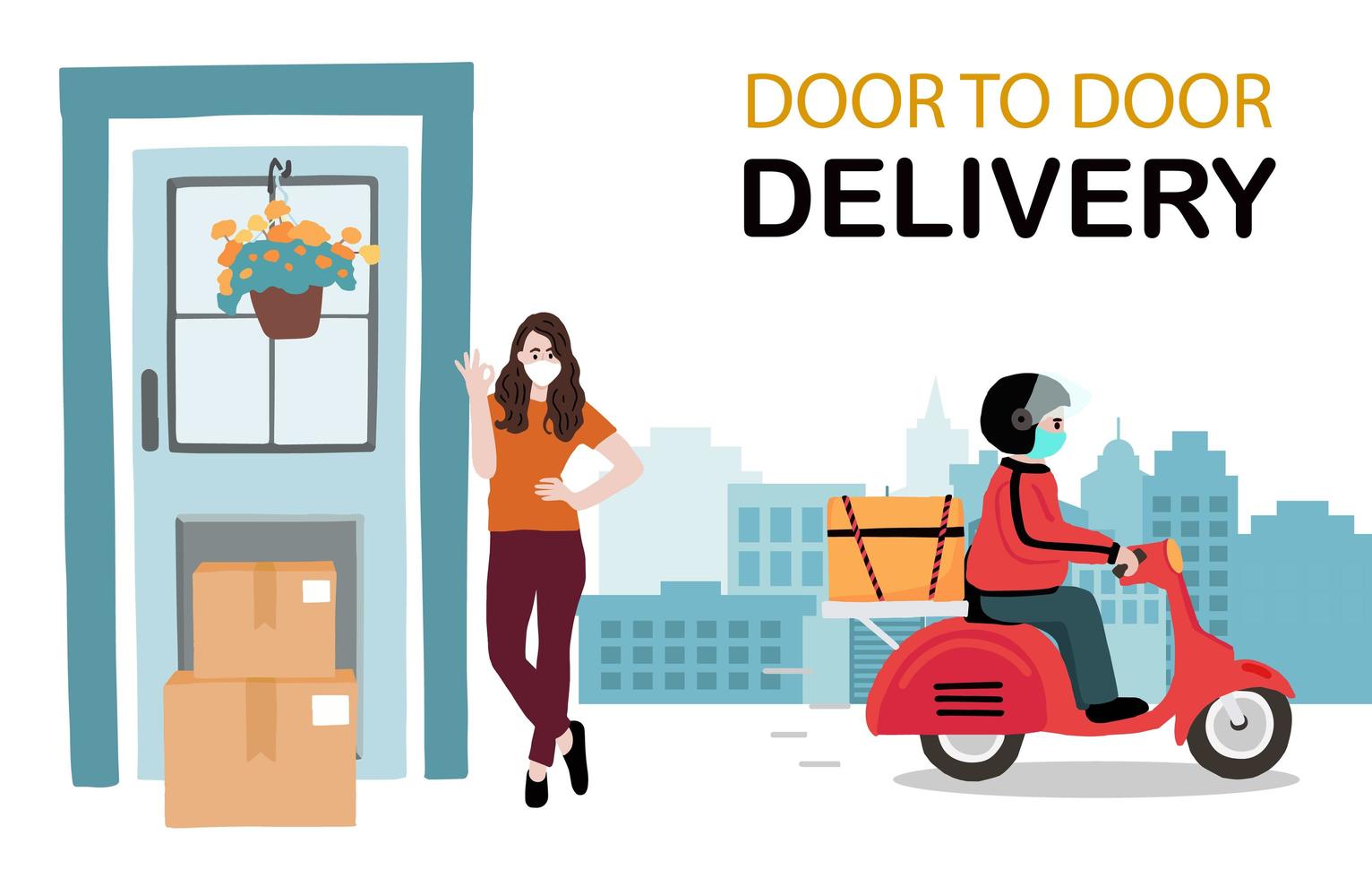 How to order from factory ?
Follow these five simple steps and you can customise the windows for your restaurant, café or project.
Get a Quote
Please don't hesitate to reach out to us with the specific details of your needs, such as size, quantity, color preferences, and any other pertinent information. Rest assured, we are committed to providing you with a prompt response, and you can expect to receive a detailed quotation within 24 hours of submitting your inquiry.
Shop Drawing
If you have any questions or concerns about our offer, please don't hesitate to reach out. Once you are ready, we will proceed to create a production drawing for your confirmation.
Send Deposit
Once you have verified the drawing, we will promptly provide you with a Proforma Invoice (PI). Upon receipt of your 50% deposit, which should be made according to the bank details specified in the PI, we will proceed with arranging the production.
Arrange Balance
Once the windows are completed, we will gladly create a video to showcase the finished product for your convenience. As soon as we receive the final payment, we will promptly coordinate the shipment and provide you with both video footage and photographs of the shipment as a valuable reference.
Door to Door Shipment
We will ensure you stay well-informed about the estimated arrival times of your shipment. There's no need for you to assemble any paperwork; simply await our call from the comfort of your home. As soon as your items have successfully passed through customs clearance, our dedicated agent will reach out to you to arrange a convenient appointment for the delivery to your residence.
Frequently

Asked

Questions
If your question is not listed, please email us right now.
more

releated

aluminum windows
Except for this fold up window, we provide all other featured aluminum windows that meet your customers' requests.
All you need to know about fold up windows
Windows are a very important part of any home or commercial building. They provide light, air circulation, and perhaps even a view of the outdoors. But what if you could make them work even harder? That's where fold up windows come in!
These innovative window designs can open up an entire room to the outside world, giving you more space for storage, outdoor seating, and an even better view of your surroundings. Some of you might be hearing its name for the first time. The question that arises here is what actually are fold up windows.
 In this guide, you will learn all about them, what are their benefits, their applications, their types, their comparison with other windows, and much more.
A fold  up window is a special and unique window. The sashes of this window fold upward. It is also popular by the name vertical bi-folds, or vertical folding windows. When you pull the lever, the window folds upward. Each section will fold up and out at an angle, creating an open space for ventilation and light. They're commonly used as replacements for traditional double-hung windows, sliding windows, or standard casement windows and come in a range of styles, materials, and finishes.
This type of window creates more space in your living or work environment. Unlike other traditional wood windows, these make an almost seamless transition from indoor to outdoor living and can also provide much-needed shade on hot days.
  Because of their design, these windows are also great for rooms with limited space. These types of windows have the ability to fold up and out of the way when not in use, so you won't need to worry about them taking up extra space or blocking light from outside. Moreover, you can use motorized roll screens to control the flow of light.
So if you're a homeowner or business owner who wants to open up their living space, fold-up windows could be the perfect solution. Read on to find out more about them
What are the benefits of folding up windows?
When it comes to choosing a type of window for your home or workplace, you want something that looks good and provides all the benefits you need. Here are some of the biggest benefits that come with fold-up windows:
More Ventilation – With a traditional window, you can only open one section at a time. But with a fold-up window, you can open multiple sections to get more airflow and light into your home or office.

Improved View – For rooms with a limited view of the outdoors, a fold-up window works really great. They are fully openable and go all the way up to the roofline which helps to give you a much better view of your surroundings.

Pass-through convenience – These windows are great for spaces where you need to pass through items like food items and drinks. All you have to do is open the fold-up window and pass through what you need.

Secure – Security is a really big concern for many people, but with fold-up windows, you can ensure maximum safety. They come with strong locking mechanisms and deadbolts to keep burglars out.

More Space – The problem with the traditional double-hung window or folding window is that they require space to open up. But with foldup windows, you can open them up without taking away from the living space of your room. This means you can still enjoy the view without sacrificing space in your room.

High quality – They are made from high-quality materials and will last you for many years to come.

Energy Efficiency – Thanks to their airtight seals and multiple sections, foldup windows can help keep the temperature in your home more comfortable and also save on energy bills.

Easy to install – Foldup windows are usually very easy to install, so you won't need to worry about hiring a professional.

Easy to maintain – Fold-up windows don't require much maintenance and can last for decades with regular cleaning.
All in all, fold-up windows offer a great combination of style, function, and durability that can help you create an open living space without sacrificing comfort or energy efficiency. So if you want to make the most of your living space and enjoy more natural light and ventilation, fold-up windows could be the perfect solution for you.
Fold up window VS traditional double-hung window
Double-hung windows are a classic and timeless window style that is used in many residential and commercial buildings. They feature two sashes that move up and down, allowing for optimal ventilation and airflow. These windows are usually installed in bedrooms and living rooms because of their classic and traditional look.
On the other hand, fold up windows have a more modern look and feel. They feature large panes of glass that open like an accordion, allowing for better ventilation and a great view of the outdoors. These windows are usually installed in kitchens, living rooms, and bedrooms because of their modern look and more efficient airflow.
Which one is better?
The answer to this question depends on the specific application and type of space in which you are looking to install the window. However, fold up windows are easy to operate, while double hung windows are difficult to open and close. All you need to do is lift the window up and swing it open, while double hung windows require you to slide both sashes.
Either way, both window styles offer a range of benefits and features that make them perfect for any application. So if you're looking for a stylish and practical window solution, be sure to consider fold up windows.
Fold up window VS horizontal folding window
Horizontal folding windows, also known as bi-fold windows, feature two or more panels connected in the middle. These windows can be opened from either side and offer great views of the outdoors. They are usually installed in large spaces such as conservatories and patios. The purpose of both of these windows is the same i.e to provide an open, airy atmosphere and a beautiful view of the outdoors.
However, the main difference between fold up windows and horizontal folding windows is in the way they open. Horizontal folding windows can be opened from either side and offer more flexibility in controlling the airflow due to their adjustable panels. On the other hand, fold up windows are limited to the opening from the top and don't provide as much flexibility when it comes to airflow control.
Ultimately, both window styles offer a variety of benefits that make them ideal for any application.
Fold up window VS casement window
A casement window is a side-hinged window that swings outward to open. They feature an attractive and efficient design that allows for maximum ventilation. Casement windows are often used in kitchens, bathrooms, and porches because of their stylish yet practical design. In this type of window, a liver is attached to the frame of the window which is used to open and close it.
On the other hand the design and working mechanism of fold up windows is quite different. As the name implies, these windows are designed to fold up and provide maximum ventilation and natural light when opened. This type of window is growing in popularity because of its modern design and easy installation.
 So which one is better?
Again, the answer is fold up windows. They offer a modern and stylish look while providing easy operation and installation. Casement windows are great for traditional homes but if you're looking for a modern window solution, then fold up windows are the way to go.
What are the applications of fold up windows?
Fold up windows are a great choice for any space, both residential and commercial. With their versatility, durability, and convenience, fold up windows can be used in a variety of spaces to provide style and comfort. In addition, they can also be used to create a stunning focal point in any interior space. The following are some use cases for fold up windows:
Residential
In residential buildings, fold up windows are used to provide a better view of the outside such as the patio or the street view. The most common installation points are the kitchen, living rooms, and bedrooms. They can also be used to enhance the exterior of any building.
Restaurants and bars
Dining spaces receive an inviting touch from the outdoors with fold up windows. These are perfect for outdoor patios and beer gardens, this stylish solution provides a more appealing transition while maximizing valuable commercial space. Moreover, these windows also offer unprecedented flexibility to accommodate any event or weather conditions.
Storefronts
Grabbing the attention of potential customers is the key to success for any business. Fold up windows are a great way to do this by creating an inviting atmosphere that customers can't resist. Stores benefit from the aesthetic and functional qualities of these windows. These add a sense of openness to any business and allow customers to have a more personal and inviting shopping experience, which ultimately helps to increase sales and create new opportunities for businesses to thrive.
Resorts and hotels
Another use case of these windows is in resorts and hotels. People love to stay in such resorts and hotels that give them beautiful views of the vicinity in any resort area. Therefore, every hotel and resort features fold up windows in their rooms to provide a luxurious accommodation experience. These windows offer ample natural lighting and great views that are sure to make the stay of guests more enjoyable and memorable. 
These are especially useful for first-floor rooms and balconies, providing a great view of the outside. In addition, these windows add a touch of elegance to lobbies and common areas, creating an inviting atmosphere for guests.
Showrooms
Showrooms and other business owners use fold up windows to increase the visibility of their products and services, creating luxurious ambiances that increase customer satisfaction. This is a perfect way to attract potential customers while also providing a warm and inviting atmosphere.
Auto-workshops
These windows are also used in auto workshops and factories to provide an open, airy feel. The natural lighting provided by these windows helps to create a brighter, more enjoyable atmosphere for employees. It also helps reduce energy costs since natural light does not need to be generated artificially.
Commercial Garages
Commercial garages are places where vehicles and machinery are stored and kept. Moreover, these are also used as a workshop or assembly lines for different types of production and repair works. Fold up windows are perfect for places like these since they provide the necessary light needed while also providing a sense of openness and ventilation. They also provide better visibility and ventilation, which is also important in ensuring the safety of personnel and machinery in these areas.
What types of fold up windows are there?
Fold up windows come in a range of materials, styles, and finishes, so you can find the perfect one to suit your home or office. They are categorized according to their size, configuration, and type of material used. The following 4 are some of the most popular types:
Types according to the folding configuration
Fold in windows are the most common type of fold up window. They have multiple sections that open up and fold inward. This type of window is perfect for letting in light, and ventilation as well as providing an unobstructed view of your surroundings.
Fold in windows work best in larger spaces such as living rooms and bedrooms, but can also be used in smaller areas like bathrooms.
Sometimes, there are certain locations of the building where fold in windows don't work well as they take some space inside. The solution to this problem is to opt for fold out windows. In such windows, all the sections open outward giving you more space inside.
Fold out windows work similarly to a folding door. They are made of two or more panels which can be opened up fully or partially depending on your requirements.
hence provides more ventilation and light into your living space. It is perfect for larger bedrooms and living rooms.
 Types according to control
Manual control fold-up window

Most of the fold-up windows are manually controlled. This means that the window sections are opened or closed manually by turning a handle. Manual control windows are also more affordable than motor control windows.

Motor control fold-up window

Motor control fold-up windows have a small motor that is pre-installed in the window frame. This motor can be controlled using a remote control or switch, so you don't have to manually open and close the window sections every time.

No matter which fold up windows you choose, make sure you look for a reliable supplier like Oridow who offers top-quality products. This will ensure that your windows are durable and long-lasting and will provide you with years of comfort and convenience. So, choose wisely and enjoy the benefits of fold up windows for years to come!
How do our fold up windows work?
Our fold up windows are designed to be an aesthetically pleasing and easy-to-operate system. The window is made up of three main components – the frame, the sash, and the lifter. In order to understand the working of these windows, let's take a look at each of these components. 
Frame – The frame is made of strong, durable aluminum that has been designed to hold all the other components in place. 

Sash – Similarly, the sash is also made of lightweight aluminum that helps to reduce the overall weight of the window. 

The lifter – The third and most important part is the lifter.  It is the first line of defense for life safety. This patented technology of Oridow allows these bi-fold windows to hover easily at any height.  
Working of fold up windows
The sash is connected to a series of hinges and lifters, installed in the frame, that allow the user to easily fold the window up when needed. These lifters are specially designed to provide a smooth, quiet operation.
In order to open the window,  the user first needs to unlock the locking mechanism. Once unlocked, the user can then lift up the window and fold it up vertically. This allows for maximum ventilation and natural light when needed. After the user is done with their task, they can easily fold it back down and re-lock the window.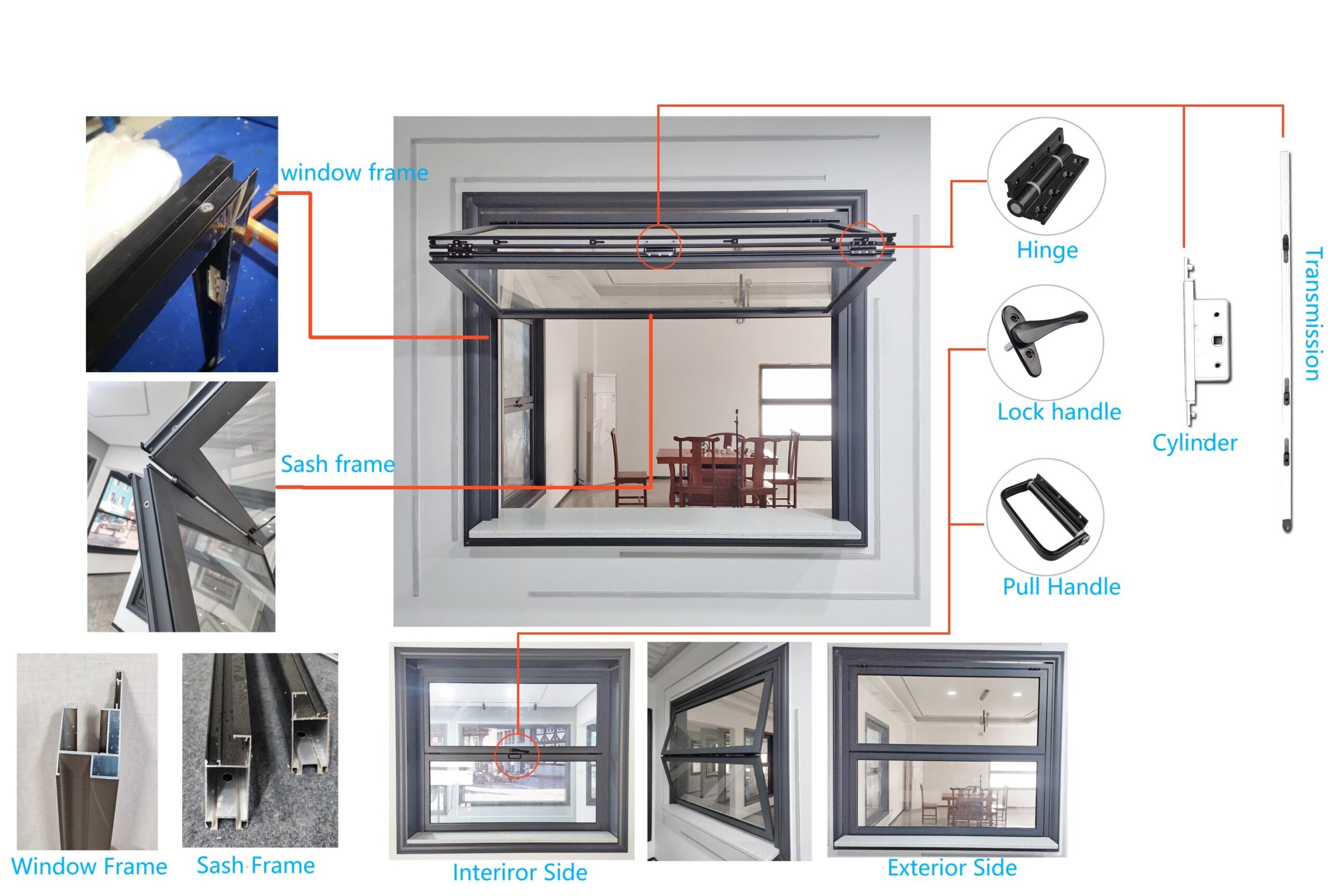 How to Assemble the fold up window?
Most of our fold up windows are assembled and then shipped. However, for some of the larger size windows, we will unpack the windows after they are debugged at the factory in order to ensure their safety in transit. Assemble fold up windows is relatively more technical than other windows. Therefore, it is better to employ the services of a professional to do this job. However, it is not that difficult that you cannot do it. With proper tools and a few technical skills, you can do it yourself. The following are  the steps for assemble fold up windows:
Preparing the frame – First of all, you have to connect the four window aluminum bars to create the frame of the window. At each end of the bar, there is a number mentioned. All you need to do is to attach the ends with the same numbers and apply a little force with a hammer to adjust the rods. In this way, the frame of the window will be created.
Setting the handle – Secondly, you have to set the handle towards the interior. To do this lose the screws on the hinges that are connecting the sashes. After loosing the screws, take off all the screws and set the handle to the interior of the window. Then connect both the sashes by screwing the hinges again.
Installing the bottom hinge – Thirdly, you have to loose the screws of the hinge at the top of the sash and remove it. Then install the bottom hinge directly to the frame. 
Installing the top hinge – In the fourth step, you have to insert the hinge, which was removed in the previous step, into the frame and secure it to the sash with screws.
Debugging – The next step is debugging. To do so, put the window upright then move its sashes up and down with the handle. The thing that you have to make sure, is that the lifting of sashes is smooth and easygoing.
Installation into the wall – After debugging, close the window and lock its sashes. After that install it on the wall.
Installing the glass – In the final step, take off the glass bead first, and install the glass to the window. The installation of the class is an important and sensitive step. Therefore, take due care to handle the glass. Moreover, remember to use silicon glue and make sure that surround the window during the installation of the glass. 

Fixing the lifter – There is a lifter in the frame of the window. It needs to be fixed to operate at a certain height. We have marked that point on the window frame. So what do you have to do? You need to push the window sash to the lifter position and fix it with screws.
By following these steps, you can easily install your own fold up windows. However, if you encounter any problem or you are not confident then it is always better to hire a professional for this process. This will ensure that the job is done correctly and without any problems. If any problem occurs, the professional can take care of it.
Where to buy fold up windows?
Fold-up windows are available for purchase at most home improvement stores, as well as online retailers. If you want to buy in bulk and looking for a reliable manufacturer, Oridow is a perfect choice. We provide high-quality, energy-efficient windows that are designed to last for years.
So if you're in the market for fold up windows, look no further than Oridow! Our team of experienced professionals will ensure your satisfaction and help you find the perfect window for your home. Contact us today to learn more.
Before purchasing, be sure to do your research and compare prices from different vendors so you can get the best deal possible.
It's also important to make sure that the vendor you purchase from is reputable and offers quality products. Reading customer reviews can help you make an informed decision when it comes to buying fold up windows.
Get estimation for your project
We'll be in touch with the information you provide to select the best choice for your project. Contact us today and get an estimation for your project!
Your email information will be kept strictly confidential and our business staff will ensure that your private information is absolutely safe!