manufactuer of

upvc doors

Since 2008
Fully made to measure | High security multipoint locking system
Maintenance-free | 20 year guarantee
When it comes to UPVC doors, we understand that one size and option does not fit to all. That's why we offer a wide range of styles to choose from, so you can find the perfect door to complement the unique style of your project. Whether you're looking for a classic look or something more modern, we've got you covered.
Back doors are an ideal choice for homeowners and business owners who need a secure, durable, and stylish rear door for their properties. UPVC back doors are incredibly strong and energy efficient, making them great for keeping your home both warm and secure.
A back door in a building refers to an alternative means of accessing a building or room other than the main entrance. It is often used as a secondary entrance or exit and can be used for emergency evacuation or as a means of access for service and delivery personnel. They can be found in both residential and commercial buildings and can be located on the side or rear of the building. They have different security levels, like additional locks, security cameras, and alarms.
Roto Safe H | H650 is the mechanical multipoint locking system in which the main lock and additional lockings can be locked conveniently by pulling the door lever handle up. The system can then be blocked using the key.
The robust main lock of the Roto Safe | H650 with improved efficiency guarantees a high level of functional safety and pleasant operating convenience.
The Roto Safe H | Fasteo locks lock automatically when the door is closed thanks to a guide block, and they are blocked via the cylinder with just one turn of the key. This means that there is no risk of the door deforming and it remains tightly sealed at all times.
French doors offer a classic charm and are perfect for businesses and homeowners who want an elegant look. They come in a range of sizes and can be opened either inward or outward. They are usually installed as entrance doors, front doors, or external doors in commercial and residential buildings.
Unlike traditional wooden doors, UPVC french doors are highly durable and require minimum maintenance.
Thanks to their double-glazed design, UPVC french doors are perfect for keeping the heat inside your home and helping you save money on your energy bills. Besides double glazed doors, triple glazed upvc doors are also available for added energy efficiency.
The extensive range of colors and finishes make these upvc doors perfect for any home or architectural design. You can choose from a wide range of colors, sizes, glazing options, glass options and door styles to meet your needs.   
Patio doors are large windows or sets of doors that open to a patio, deck, or courtyard. They combine indoor and outdoor living spaces and allow for natural air ventilation. Commercial and business applications for patio doors include restaurants with outdoor patios for alfresco dining, retail stores with courtyard displays, hotels with terrace seating areas, and businesses that want to create an inviting entryway.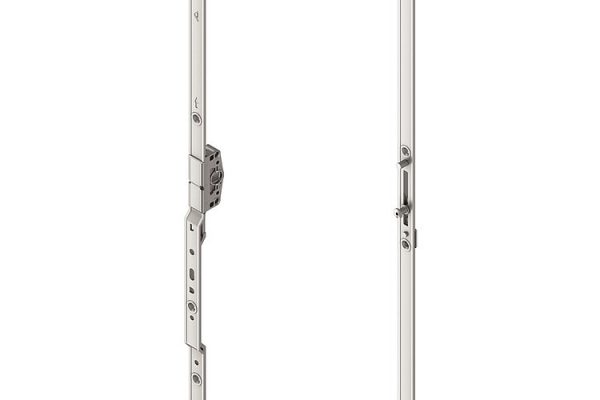 The completely concealed Roto Inline hardware with its multi-point locking system impresses by offering many advantages.
Modular sliding system
One-point / multi-point locking system
Single-action or reverse-action espagnolette, optionally lockable
Robust and sturdy roller units for silent and easy operation
Wide selection of pop-up and sliding handles
Single and tandem roller units are available for different weight classes up to 200 kg.
UPVC bi-fold doors are the perfect addition to any property. They allow maximum natural light to flood in, creating an open and airy atmosphere. They're also great for entertaining, as they easily open up to seamlessly integrate indoor and outdoor living spaces. Plus, with their sleek and modern design, they add a touch of class and sophistication to any home.
Roto Patio Fold allows you to open large Fold&Slide systems up to sash weights of 100 kg. All door elements can be folded to save space and can be pushed to the side over a total frame width of up to 6 m.
Full opening width gives a generous access
Total frame width of up to 6 m
Energy-efficient, barrier-free comfort threshold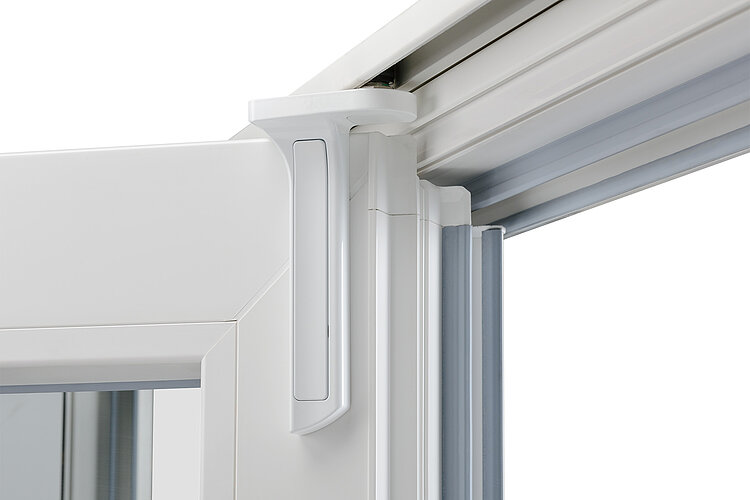 UPVC lift and slide doors are the ultimate solution for those who want to add a luxurious and sleek look to their business or home. They slide effortlessly along slim tracks, creating a unique and stylish entrance to any room in your home.
Not only do they look great, but they are also incredibly practical and energy efficient. The lift and slide mechanism makes them easy to operate and the tight seals ensure that your home is well insulated from the elements. They provide a great way to let natural light flood into your home, while still keeping the elements out.
Reputable suppliers we cooperate


Customize uPVC Doors to projects
Is It Good As Aluminum? Things you Need to Know
To save you from worries, here are some facts you need to know about our wax supplies:
What is the lifespan of a uPVC door?
The lifespan of a uPVC door typically ranges from 15 to 20 years, depending on the quality and maintenance of the door. If you properly maintain your upvc door and keep it clean, it can last much longer.
Can upvc doors be painted?
Yes, you can be painted. However, it is important to note that painting a uPVC door requires special primers and paints made specifically for uPVC doors. Additionally, painting the door may void any existing warranties on the door, so it is best to check with your manufacturer before taking on the project.
How can you tell the quality of uPVC doors?
The quality of a uPVC door can be determined by looking at the thickness and strength of the material, as well as the type of sealing used. Additionally, double glazing and higher energy ratings may indicate a better-quality door. It is best to research the manufacturer or upvc door company before making a purchase of your new upvc doors to ensure you are getting a door that is of the highest quality.
Is uPVC door better than composite door?
It depends on your needs and preferences. A UPVC door is typically more affordable and requires less maintenance than a composite door, but it is not as durable as a composite door. Additionally, composite doors offer more insulation than UPVC doors, making them a better choice for colder climates. Ultimately, the decision between UPVC and composite doors comes down to personal preference.
How to adjust uPVC door hinges?
Installing upvc doors require adjustment of door hinges. Adjusting these hinges is a fairly simple process. First, you will need to locate the adjusting screws on the hinge. Then, use a screwdriver to turn the screws until you have achieved the desired level of tension. After adjusting, be sure to check that the door opens and closes smoothly. If you are facing any issue or unable to install DIY, it is recommended that you should get your upvc doors installed through professionals.
Are UPVC doors secure?
Yes, UPVC doors are incredibly secure. Many models feature multi-point locking systems and reinforced uPVC frame or a laminated glass for added protection against burglary attempts. Additionally, modern UPVC doors are designed to be tamper resistant, providing you with peace of mind. For extra security, many homeowners opt for additional door security features such as door chains, deadbolts, or peepholes.
Get estimation for your project
We'll be in touch with the information you provide to select the best choice for your project. Contact us today and get an estimation for your project!
Your email information will be kept strictly confidential and our business staff will ensure that your private information is absolutely safe!