The right design for your home will make it stand out. A door is the first thing anyone sees when they enter your home. Having a great door can lead to a great first impression. Moreover, the durability and material of the door speak volumes. A door can be made of numerous materials based on what your home needs.
Traditionally, wooden doors have been the most popular, but they are inclined to wear and tear. Modern aluminum doors have been trending thanks to their flexibility and durability. Aluminum door designs last longer with particular coatings and finishing. Read on to learn about some of the most popular aluminum door designs for your house.
Different Types of Aluminum Doors
You can choose from various styles and types of aluminum doors available in the market. Each one has its specific use and advantage. Some of the latest and most common aluminum glass doors include:
Hinge design aluminum door: This aluminum door is moved inward and outward with the help of a hinge attached to the door.
Aluminum sliding door design: This design is easy to operate and is low maintenance.
Bifold aluminum door design: This type can be stacked against each other and is suitable for exterior areas because it provides more space.
Casement aluminum door design: This type of door is suitable for ventilation in spaces like kitchens or restrooms. Casement doors have a glass or other material encased within them.
Lift and slide aluminum door design: This type of door is perfect for small spaces and rooms as it does not take up much space and can be operated easily.
Benefits of Aluminum Doors
Aluminum is known for being lightweight and corrosion-resistant. It is a natural element and widely preferred for doors due to its particular features. Primarily, these silvery-white metal doors were used in commercial spaces mostly, but lately, they have been used for residential purposes too.
Aluminum can endure external factors such as moisture, corrosion, and heat and still stand strong in your house. Overall, aluminum is a suitable choice for many contemporary door designs for your house. Some of the main advantages include:
High Resistance towards Corrosion
Impermeable and Odorless
Ductility and Reflectivity
Thermal and Electrical Conductivity
Recyclability
Some of the things you should think over before you install an aluminum door in your home are:
The swing of the door
Visibility across the door
Whether the door needs hinges
Location of the door
Which room the aluminum door will be in.
Things to consider while choosing an Aluminum Door Design for the House
Some things are important to consider before deciding on an aluminum door design. First and foremost, never compromise on the quality of the door. You do not have to buy it just because you saw it online or in a store. You should select a door design that compliments your house and goes with the house's overall theme. Consider factors such as hardness, material grade, and level of corrosion resistance.
It can be difficult to separate a good-quality door from a low-quality one. Here is what you can do, look for dents or hollow spaces on the doors to make sure to receive the complete worth of the money you are paying.
Check the fixture of the room in which you have to install the door. Measure it properly so that it fits perfectly. Modern aluminum doors come in many colors, patterns, and designs, so don't forget to do your research before choosing the right aluminum door for your house.
Below are some of the latest modern ideas to choose from:
Aluminum Partition Door Design with Glass Casement
This type of aluminum door design can add an elegant feature to your home's entrance. A simple glass encasement offers clear visibility and displays the view behind it. This type of aluminum door can be used at the entrance or on the balcony. You can install an aluminum partition door in your hallway to have a view of your patio or the backyard pool.
Aluminum Single Door Design with Blue Color
Blue is the color of beauty and tranquility. You can give a perfect entrance to your house with this kind of aluminum door design. Ditch the regular silver color and paint the aluminum door blue to make it stand out. This kind of simple yet detailed design theme will visually appeal to guests and viewers.
Aluminum Door Design for Bathroom
Replacing the bathroom door with a modern aluminum door is a good choice. Bathrooms are normally humid and wet, an aluminum door combined with waterproof finishes is perfect for such places, and it is also lightweight and durable. Aluminum doors for your bathroom are perfect as they provide electrical and heating insulation.
Aluminum Door Design for Bedroom
Your bedroom might be your favorite room in the whole house, and you can make it sleeker with modern aluminum door designs. Aluminum doors make sure you use the space optimally for sleeping. You can choose cool and subtle colors or a single color with different hues with a tweak of aluminum silver.
A Minimalistic Aluminum Single Door Design
Simplicity never goes out of fashion. You can use minimalistic aluminum door designs for many doors of your house, such as the laundry room door, the storeroom door, or the door leading to the attic. Consider single aluminum door designs as a suitable alternative to heavy wooden doors. This will provide your house with a minimalist yet modern style.
Double Door Aluminum Design for Your Home
If you are a calmer person and dig minimal designs while still being modern, a double aluminum door with a rustic look is for you. The minimalistic hues of your home will blend well with this monotonous concept of double aluminum door design. The glass casement on the double door will also look very elegant on the French windows or balcony doors of your house. The glass will add a style statement to your house while letting light come through the door.
Kitchen Aluminum Door Design
The idea of having an open kitchen might seem very tempting and has been very prevalent lately. However, if you want to get doors and still incorporate some features of an open kitchen, a sliding aluminum door is perfect for you.
You can install huge aluminum windows in your kitchen to give it an out-in-the-open feel or go for a double aluminum door. You can choose the transparency level of the doors according to your choice with custom aluminum door designs.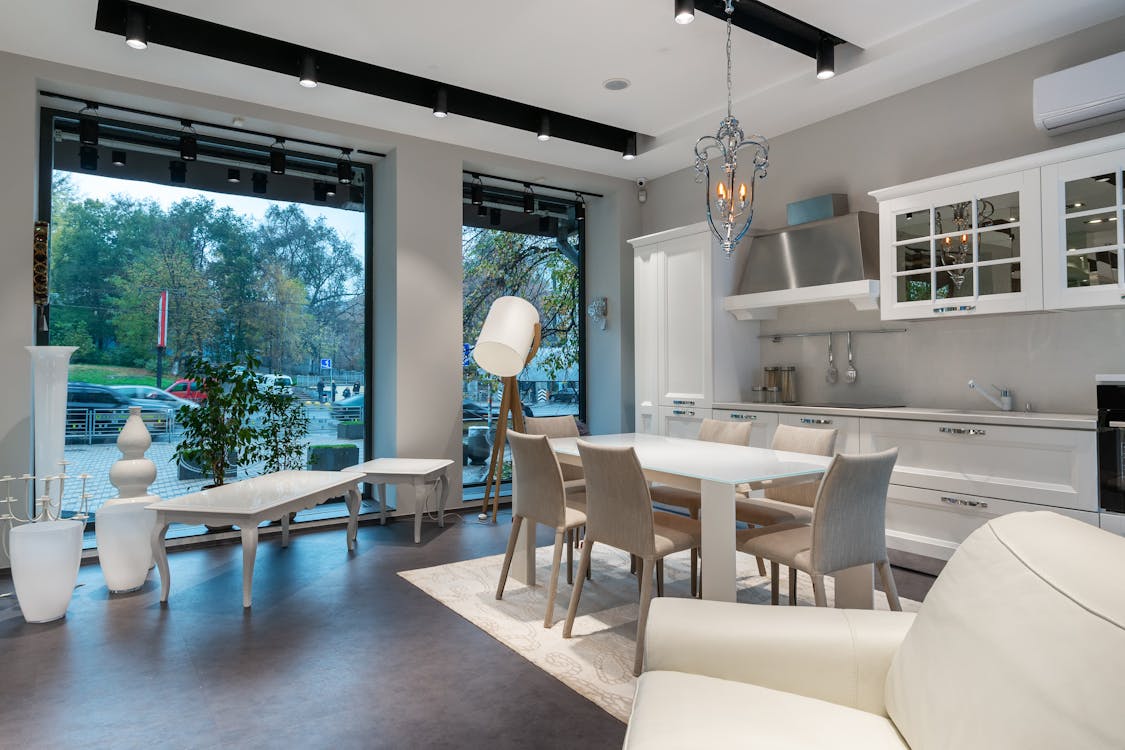 Looking to make your house more modern yet sustainable, aluminum doors and windows can be the solution. Oridow is one of the leading aluminum doors and windows manufacturers in China. Our wide range of high-quality aluminum products, such as Aluminum sliding doors, Non-thermal aluminum sliding windows, and aluminum casement doors will cater to all your needs. Get in touch with us to invest in the best aluminum doors and windows. Call us to know more about our wide range of colors and customization options.