You've probably heard all about the apocalyptic events that are recently unfolding because of the daunting advent of climate change. This is the best time to become more eco-conscious and make changes to your life that are good for the environment.
A research report by the Energy Saving Trust and Citizens Advice reveals that making the smallest of changes around your home can save £690 million on energy bills annually. This shows that even the least bit of effort counts in saving the Earth.
From making sustainable choices to planning home renovations with energy-efficient aluminum windows, here are some simple ways to help you reduce your carbon footprint in the environment.
1. Remember to Always Turn Appliances Off
One of the first steps to take when it comes to cutting down on energy bills is to turn all your electric appliances off to standby mode.
People often forget to take out the plug or are too distracted in their work to switch off appliances after use but unplugging your charger cables and using a standby saver is super helpful for using energy efficiently.
2. Installing Thermal Break Aluminum Windows
Did you know aluminum is one of the most sustainable choices of materials for construction out there?
Aluminum isn't just sturdy and reliable; it brings a refreshing new energy to any home it is installed to. For centuries, aluminum windows have been used in architectural designs to lower energy emissions and save on energy bills.
To insulate aluminum and reduce its energy conductivity, designers engineer these windows with a thermal break that could be made with wood timber, polystyrene, polyamide, or hardened wood.
Thermal breaks are a great way to improve a metal's performance and enhance its energy conservation ability. Many modern aluminum windows are designed with thermal breaks to ensure maximum energy conservation in homes.
3. Using Weather-Stripping
Weather-stripping is used to seal any air leaks around doors and operable windows and this significantly reduces energy emissions.
Sealing your home with weather-stripping can help you reduce 10% of your energy bills.
Choose a high quality weather-stripping that is strong enough to withstand friction, temperature fluctuations, and any wear and tear. A good quality weather stripping will seal your doors and windows well without dragging and eroding when it comes in contact with your carpet.
Vinyl and metal weather-stripping are one of the best choices due to their ease of application and affordability.
4. Window Glazing to Reduce Sound and Energy Emissions
Window glazing is another great way to cut down on your energy bills. Glazed windows have a fixed glass with a covering so it does not sit in direct contact with the window frame.
A double and tripled glass glazing is one of the best choices for reducing not only energy but also sound emissions, making your home a calm and peaceful abode.
Double glazed windows are also quite popular in humid areas where moisture can easily seep in through the windows. But since the glass in these windows is separated by either gas or air, the moisture does not accumulate on the windows. This is what prevents any heat loss and heat transmittance because the heat gets trapped in the space between the two glass panes.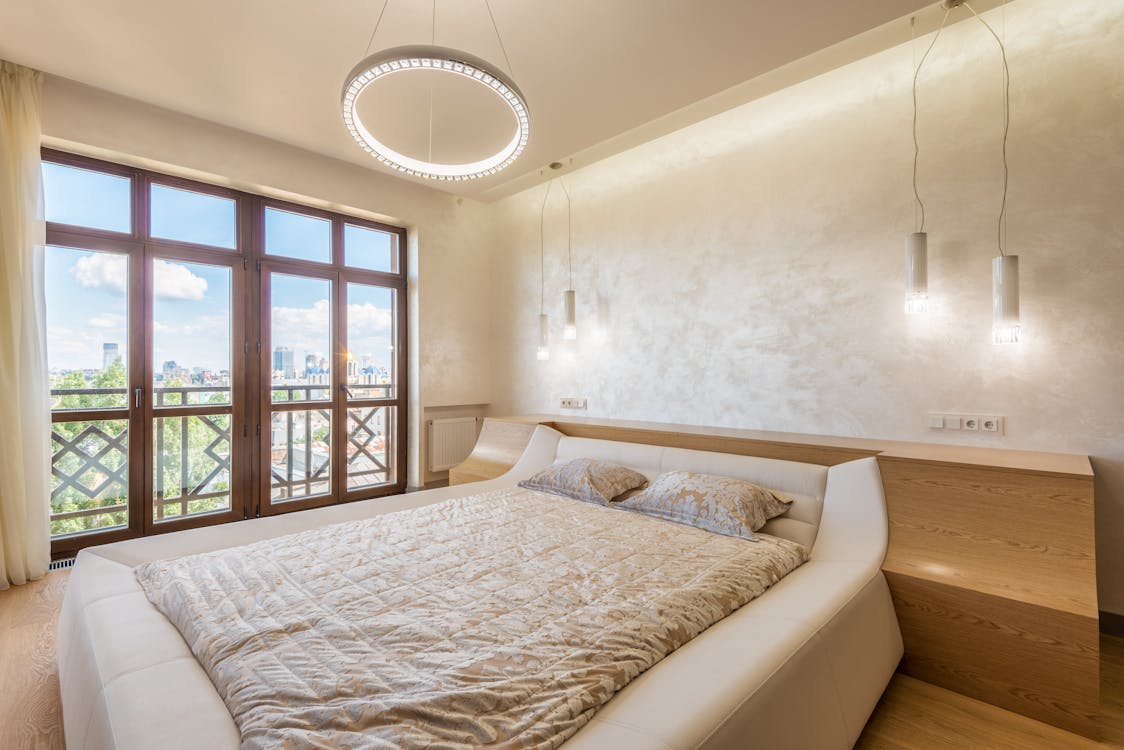 5. Using E-Coating – A More Economical Approach
Double and triple glazing windows can be costly. If you're looking for more budget-friendly and cost-effective methods to save energy in your home, e-coating is the way to go.
E-coatings are much more efficient when it comes to insulating the windows, and along with reducing energy emissions, they also reduce light emissions and reflect heat.
There are two types of e-coating glass: Solar e-coating and passive e-coating.
In solar e-coating, the glass is fixed in the chamber, where it is e-coated and then cut. But passive e-coating glass is where a thin layer of the e-coating is applied to the glass while it is being manufactured. The glass is red-hot when the coating layer is applied and there is a much stronger cohesion between the glass and the e-coat.
6. Be Mindful About Your Thermostat
Turning down your thermostat even by one degree can help you save a lot of money when it comes to energy bills.
Make the smart choice and invest in a smart thermostat that only heats up the rooms that you are using. Smart thermostats are super-efficient when it comes to conserving energy since they learn how long it takes to heat up your rooms. They can also set different temperatures for different rooms according to their requirements.
Smart thermostats are convenient because they can easily be operated through your smartphone or a remote.
7. It's Time to Change Your Boiler
If you've had the same boiler for more than 15 years, maybe it's about time you get a new one.
There are many modern energy-efficient boilers that are much more affordable and help conserve energy efficiently. An A-rated boiler will burn a lesser amount of oil or gas and will help you save a lot of money.
8. Switching to LEDs
According to research, 15% of the overall electricity cost is because of lighting.
Switching fluorescent lights and incandescent bulbs for LED spotlights or compact fluorescent lamps will reduce your energy bills due to reduced electricity consumption. LED lights are a game-changer since they are bright enough to replace halogen lights and come in a wide range of shapes and forms that wouldn't cost you more than a few dollars.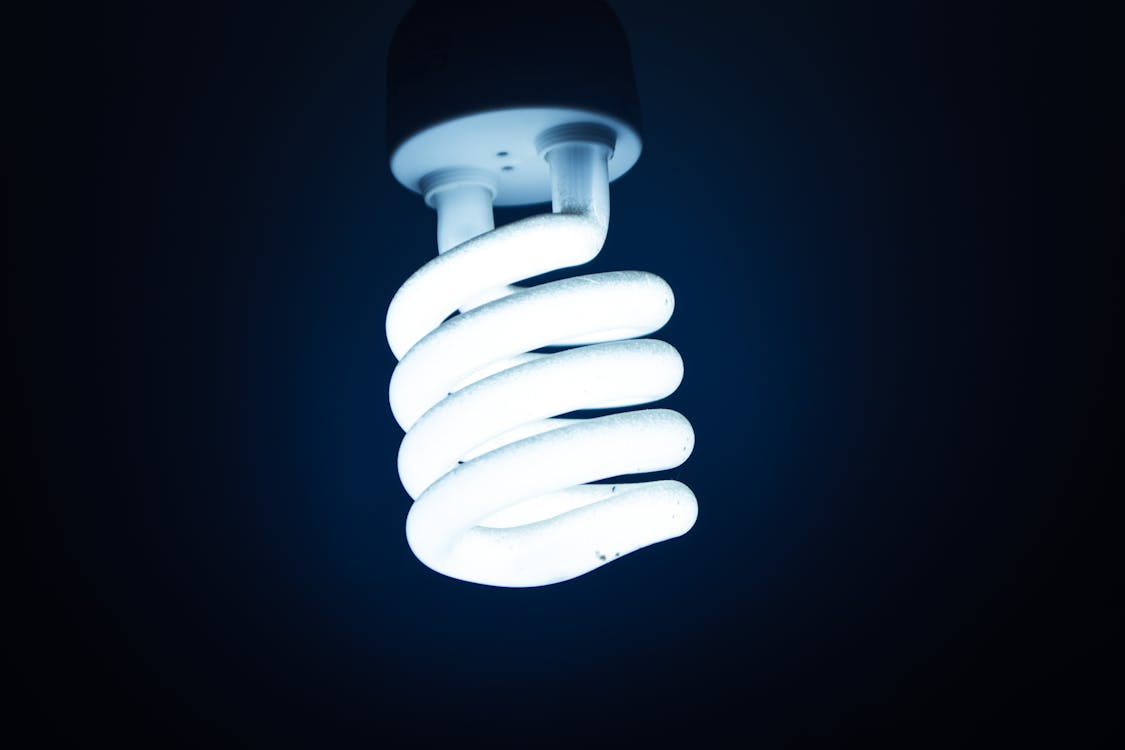 9. Install Solar Panels
The sun is one of the most reliable and infinite energy resources.
Harnessing the energy provided by the sun can help you save energy in no time. Installing solar panels is extremely beneficial, not just for the environment but also for your home. Solar power is a renewable energy resource; it reduces electricity bills and is one of the most popular technologies that can power up your home for a long time.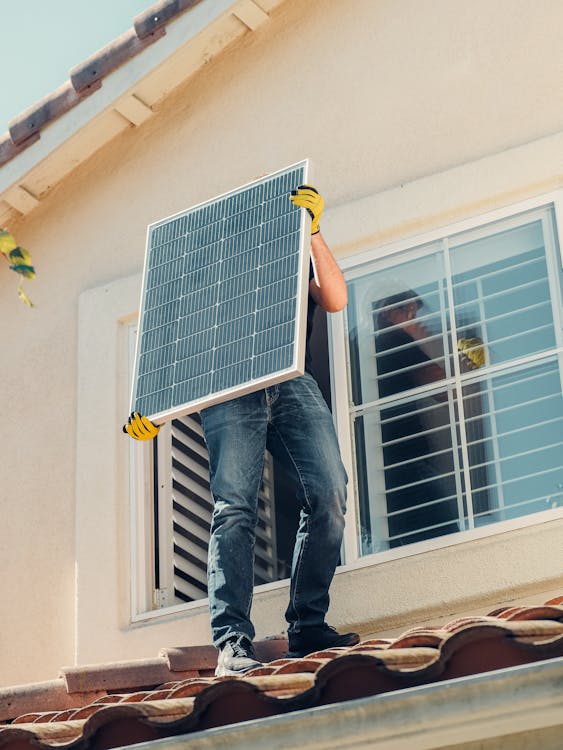 10. Changing the Game with Aluminum Doors
Windows and doors play a huge role in our homes regarding energy emissions. If you're really committed to reducing power costs, we recommend installing energy-efficient aluminum doors and windows.
Aluminum doors aren't just cost-friendly and sustainable, but they also add instant curb appeal and visual interest to your property that increases value.
Non-thermal aluminum doors and windows are an ethical route to use to save power costs. With this step, you will be making a huge change in the environment that contributes to the global energy conservation initiative.
Looking for top-tier aluminum doors and windows? Oridow is at your service.
Oridow is the leading aluminum windows and door manufacturer located in Fuzhou City, China. Our contemporary and modern designs are available for export worldwide. Oridow is your one-stop shop to get the best quality aluminum doors and windows in bulk.
We offer a wide range of selections including fold-up windows, jalousie windows, uPVC double glazed windows, vertical sliding windows, aluminum folding windows, hurricane impact windows, aluminum French doors, bi-fold doors, and much more.
Get the best deals and offers on aluminum doors and windows by visiting our website. Or contact us now for more information.