Having a dedicated workspace that represents your style and personality doesn't only motivate you to finish up your to-do list but also fills you with creative inspiration and makes your secluded space your private sanctuary.
The power of an office space that feels stylish, modern, and pulled together is undeniable. Revamping your office space could include optimizing your desk to suit your visual interest, adding antique rugs, eye-catching embellishments, or installing visually dynamic aluminum folding windows. Creating a captivating workspace helps to focus and significantly boosts productivity.
If you're inspired to spruce up your office this summer, we will get your creative juices flowing with these amazing office décor ideas.
Minimalist Workspace with a Pop of Color
The consumerist clutter that lines offices makes any interior look overwhelming. This is why the minimalism trend is back.
This simple interior art that focuses on the "less-is-more" idea, features unencumbered office spaces with simple wooden furniture, heavy drapes in neutral tones, wall-mounted shelves, and large aluminum windows.
This easy décor isn't just easier on the wallet but is sustainable, simple, and refreshing. Creating a harmonious interior space also elevates the mood since you will be ensconced in an oasis of calm to generate clarity of mind.
We also recommend adding bright pops of color by throwing in accent pillows or a focal accent wall painted in earthy tones of navy blue, fiery red, auburn, or olive green.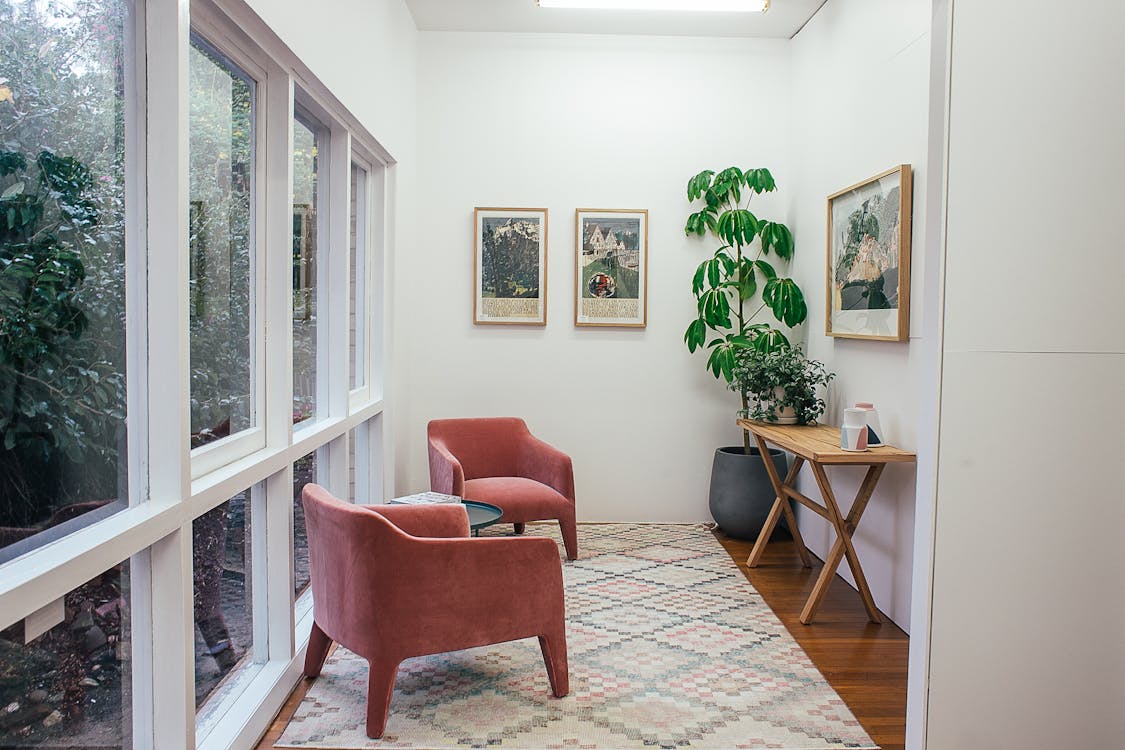 Vintage Tranquility
You can never go wrong when adding stylish pieces with vintage flair for a revamp of your office space. The vintage look holds an unparalleled charm that's tastefully eclectic. To fill your office with vintage magic, curate artwork for a gallery wall, especially ones that feature landscapes and still-lifes, perfect for evoking a quintessential classical look. Add ornate mirrors fixed in antique brass frames, burlwood furniture, textiles in muted tones of dusty pink, and stunning aluminum windows.
Bathing your vintage-themed office room with sunlight looks eye-catching and makes the space look larger. To add heirloom quality to your vignette, don't forget to accessorize with gold mirrors and sconces.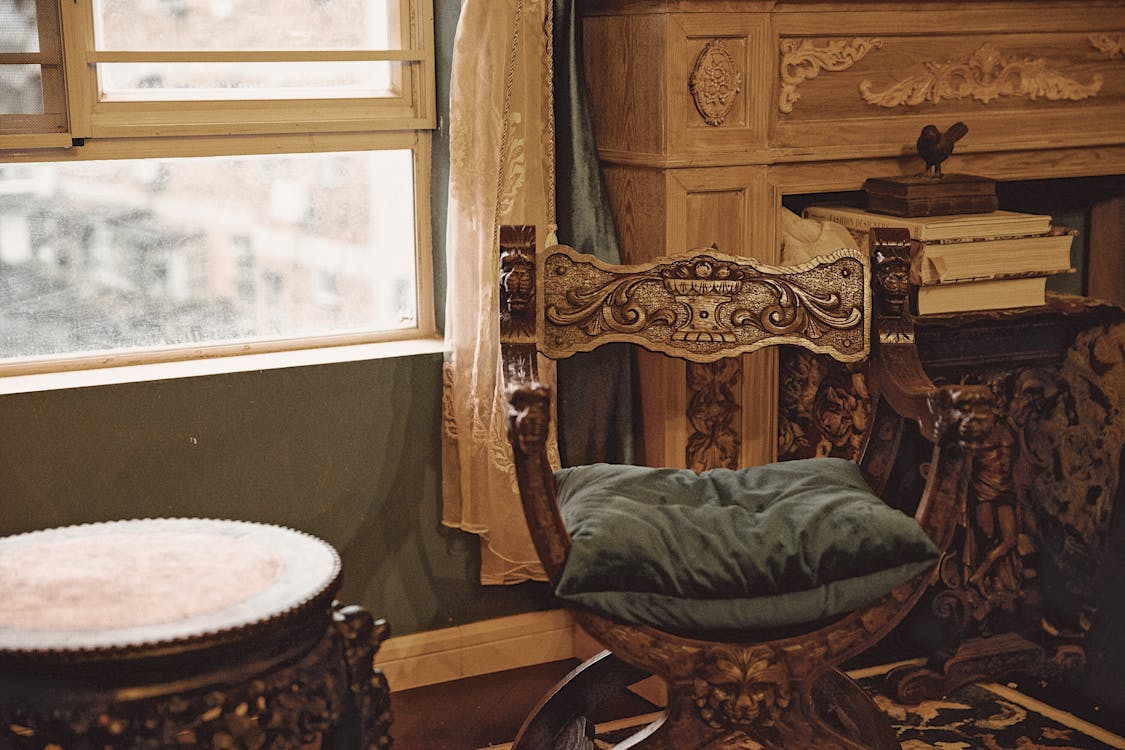 Bright and Sunny
Mixing the vintage with modern interior décor to create a bright transitional aesthetic is the best way to make your office space appear more bright and fresh.
Hardwood floors, a neutral color palette, draperies, and installing large aluminum windows to fill the space with abundant light through morning and evening create a stunning tranquil effect.
Light and cheerful hued accents look compelling when paired with the modern neutral theme of white, beige, or grays. Blush pinks, fresh greens, golden orange, or a soothing shade of blue in statement upholstered furnishings will make your space appear revitalized with this spring season in full swing.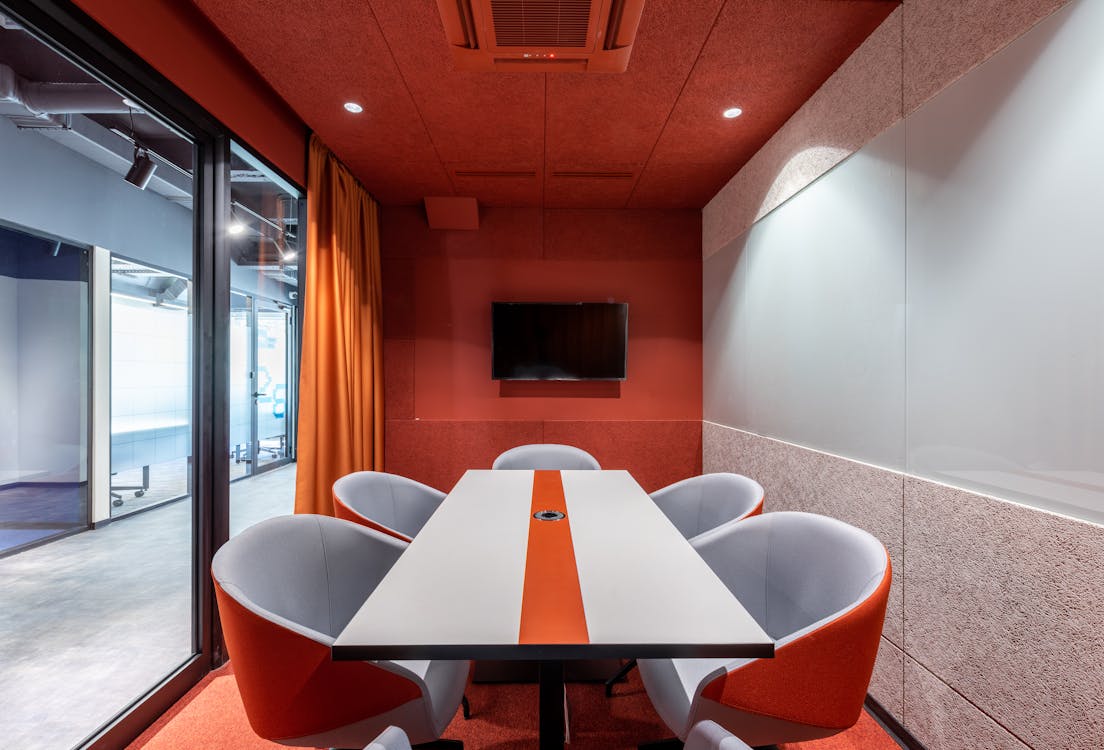 Reinventing Mid-Century Modern
The mid-century modern interior design is a timeless classic with improved functionality, curvy designs, and clean lines. This 20th-century style is rooted in simplicity and straightforward minimalist ideas. A rebellion against the maximalist tradition from the previous decades, the mid-century modern approach promotes an organic way of living, making any living space a peaceful escape.
Opt for authentic modern teak furniture, textural rugs, a transitional couch, and large aluminum sliding doors or windows to achieve the look. Well-lit rooms connected to the outside world and nature are another special feature of this design ethos.
Experiment with accessories such as mod light fixtures, vintage artwork, soft textiles, rustic metallic accents, and a functioning fireplace for a nod to the midcentury design.
The Moody Dark Academia Décor
You've likely seen the moody Dark Academia trend becoming popular in several interior décor magazines because of its sophisticated gothic-inspired looks.
This aesthetic draws inspiration from late 19th-century literature pieces like Harry Potter and Sherlock Holmes. Heavily featuring European gothic architecture and a grandeur Neo-Classical décor, the Dark Academia trend exudes oomph and mystery, and we're here for it.
Start with accumulating pieces in a dark palette, rich dark green upholstery, burgundy accents, mocha-brown draperies, and cream and gold sconces. Create a luxurious and picturesque workspace by adding wooden desks, warm-toned wall paneling, large aluminum windows, heavy velvet curtains, and Persian-style rugs.
Accessorize with exuberant Grecian busts, ornate frames, golden chandeliers, and a collection of classical books on an aged oak wooden shelf to perfectly capture the rustic appeal.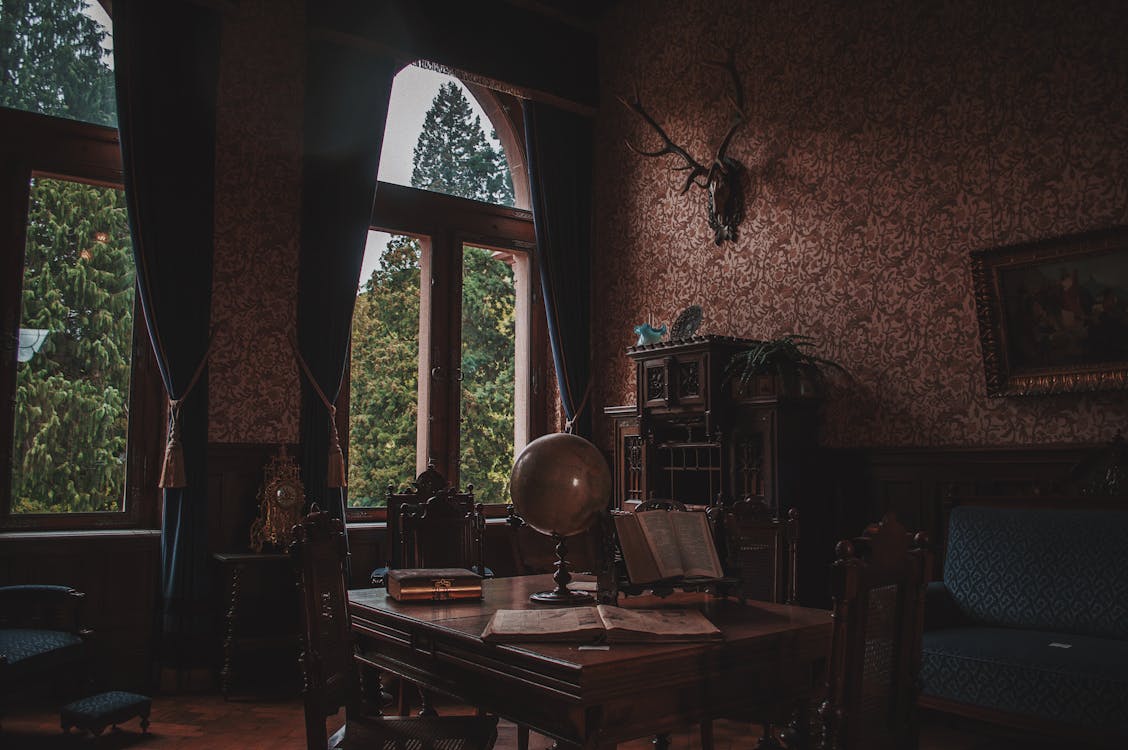 A Dreamy Regency-Core Refuge
The visually appealing aesthetic of the Bridgerton manors is on the rise, and we're just as obsessed.
Regency-core décor is all about rich textures, sumptuous-looking objets d'art, and antique motifs. This maximalist approach takes its inspiration from the undulating themes of the French Art Nouveau and is a passionate display of emotions with a dramatic effect.
Here are some ways you can incorporate this trend effectively in your office; furnishings with carvings and gold schemes, pastel chinoiserie on the walls, golden chandeliers, pleated lampshades, and toiles and floral textiles. Bold and rich colors like dark greens, yellows, and blues look classic and increase the warmth and comfort of a Regency décor.
Imbue your workspace with extravagant Baroque-inspired embellishments like coffered ceilings, gilt frame mirrors, and classical aluminum windows. The flow of natural light into your office will emphasize the refreshing textures of your chintzy vintage furnishings and make your room appear even more charming.
A Feminine Parisian Office
High ceilings, tall aluminum French doors, marble fireplaces, and herringbone oak floors are all the elements that create a picturesque Parisian interior.
The key to the Parisian design is adding character to a room with charming architectural details. If you're interested in serious renovation, we suggest adding quirky layouts, decorative plasterwork, and vintage accents. Avoid refinishing any antique accessories you may have to retain that appealing patina. Adding throw pillows, floor lamps, and wall sconces will make your office appear comfortable and practical.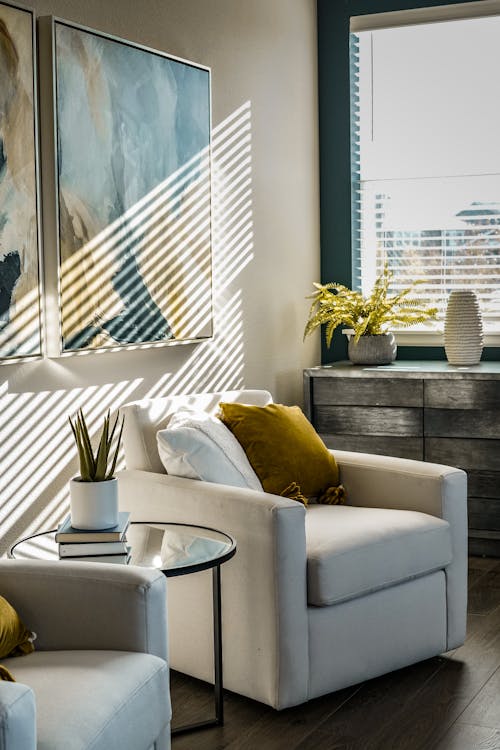 Ready for a quick summer renovation in your office? Why not splurge on some premium-quality aluminum doors and windows? Look no further if you're on the lookout for contemporary and modern aluminum doors and windows.
Oridow is one of China's leading aluminum doors and window suppliers, offering a wide range of sturdy hurricane windows, UPVC double glazed windows, vertical folding windows, aluminum folding windows, jalousie windows, and hurricane impact windows, and much more.
Our aluminum doors and windows are sophisticated and versatile due to their longevity and sleek design. We export our products internationally and are committed to delivering quality and excellent workmanship.
Our UPVC doors and windows are a perfect choice since they are highly resistant to mold, moisture, and pollution. They are sturdy, durable, and a sustainable choice that helps to conserve energy and cut down on your energy bills.
Our range of aluminum doors and windows also includes.
Aluminum round windows
Non-thermal aluminum sliding windows
Custom aluminum windows and much more.
At Oridow, we offer a variety of budgets and designs on our aluminum doors and windows featuring RAL colors of your choice. Located in China Fuzhou, we export our doors and windows in bulk internationally. Our team of professionals excels in the process of windows and doors installation and provides their services to the local customers of Fuzhou.
Our products come highly recommended by several Caribbean and American customers due to our premium quality aluminum. Visit our website now to buy the highest-quality aluminum doors and windows today.
Or contact us here to learn more about our services.