Many builders and designers spend countless hours and tons of energy when choosing fixtures and fittings for both commercial and residential spaces. The walls are perfect, the color schemes are complexly intertwined, and everything fits the intended design aesthetic.
However, multiple doubts come into mind when it comes to selecting doors and windows. After all, there are many options out there, and you might not know which one is the right fit.
Aluminum doors and windows add much-needed visual appeal to any home's aesthetic. They're also extremely sturdy and don't rust that easily.
But aluminum doors are surrounded with countless myths. In this post, we're busting the myths around aluminum doors and why you need to buy wholesale aluminum doors.
Myth #1: They Aren't Stylish
Since aluminum doors and windows are quite affordable, many people think they lack something; in this case, it's their chic factor.
However, that's far from the truth. Aluminum can be made into sleek door frames as it's easily malleable. In this way, you can opt for larger doors and windows with bigger glass sizes. Not only do they let extra natural light in, but they also make for more aesthetically-pleasing doors and windows. This is the primary reason aluminum is extensively used in the making of French doors.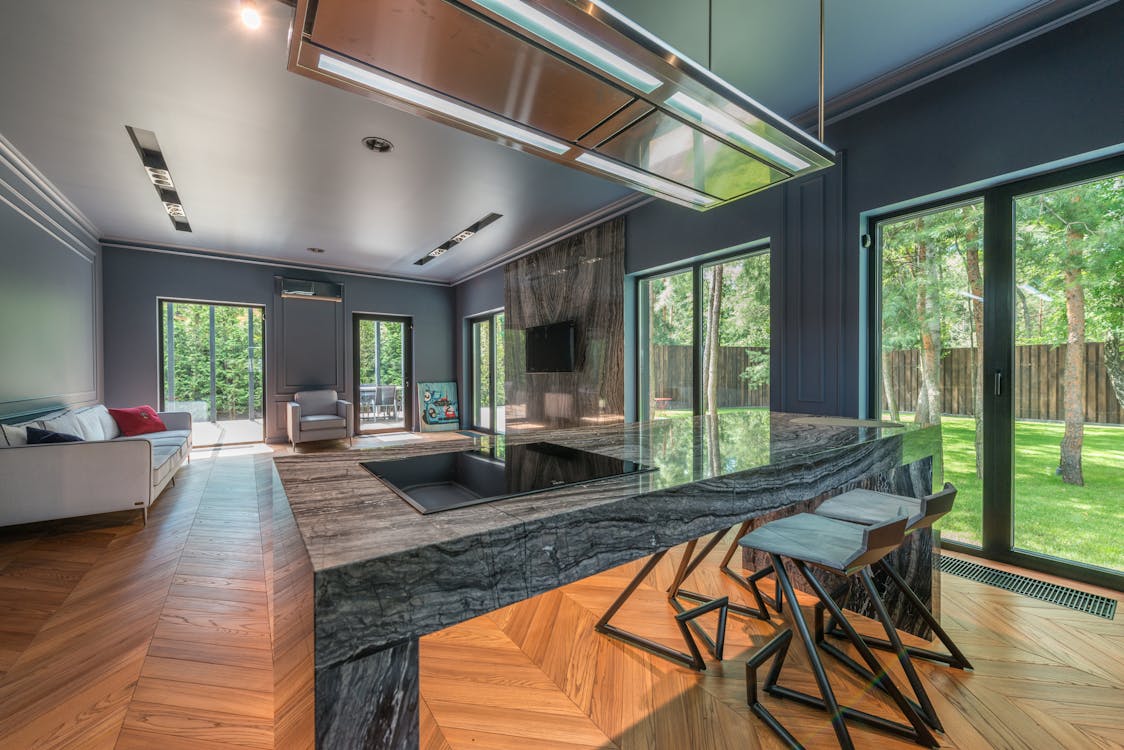 Myth #2: They Don't Make Your Room Look Spacious
Most people think that aluminum windows can't create the illusion of space in your home. When in reality, they let ample natural light in. This is especially true if you opt for aluminum doors with large glass panes. This provides more natural light and refreshing views from the outside. Most homes can look more spacious with ample natural light if you install aluminum French or sliding doors.
And who doesn't want more natural light in their home? It's essential for boosting the production of vitamin D. This vitamin is crucial for preventing many diseases and disorders in the body.
Not only do these doors and windows add tons of aesthetic appeal to buildings, but they also make the space's design stand out due to their comprehensive designs.
So, it comes as no surprise that most people are switching to aluminum doors and windows. After the pandemic, we saw a change in the way homeowners designed their homes. In fact, many began opting for larger doors and windows to let in more natural light to combat the stay-at-home blues, and that's where aluminum doors came to the rescue.
Myth #3: They Aren't Durable
Since temperature fluctuations don't affect aluminum, its structure remains intact.
Aluminum doors are far more durable than their counterparts manufactured from other materials. In fact, their robust build and versatility make them the perfect fit for different types of interior design projects. That's because aluminum is a strong material with a stable structure that prevents corrosion or rust when exposed to water and air. As a result, rain, snow, or other harsh weather conditions won't affect your door frames.
Their rust-proof structure makes them ideal for bathrooms. In this way, steam or water droplets won't affect their moisture-resilient structure.
Similarly, they make the right fit for areas that are more humid or near the sea as they're practically weather-proof. In this way, these doors promise to bring a return on investments, whether the property is near a coast or in the city.
Myth #4: They're Difficult to Maintain
Even if aluminum is a metal, it's not prone to corrosion or weather damage. That's why aluminum doors are a lot easier to maintain compared to other doors. Additionally, other materials, like timber, require a lot of re-painting or staining annually to keep them weather-proof. However, aluminum doors don't need any treatment as they last long with minimal maintenance.
In fact, most people only need to clean their aluminum frames twice a year. All they need to do is wipe it down with soapy water and a clean and dry cloth. This will ensure that aluminum doors and windows look brand new throughout the year.
That's why it's not surprising that aluminum doors play such a massive role in modern architecture. You're more likely to see aluminum doors and windows in skyscrapers now than ever before. It's all due to aluminum's structure that can retain its functionality and aesthetics.
Myth #5: They're not Energy-Efficient or Don't Offer Insulation
Energy-efficient products are becoming more and more important for the housing market as well as in the architectural world. That's because energy-efficient buildings have environmental as well as financial benefits. They help reduce greenhouse gas emissions and lower utility bills. However, out of all the options available, energy-efficient doors and windows are the most helpful upgrades. Think about it, doors and windows are the most likely culprits to release cold air or heat from your house into the atmosphere, thereby requiring your HVAC system to work harder.
Most tend to believe that aluminum doors and windows aren't energy-efficient. However, that's not true as they're more energy efficient than their timber counterparts. The reason behind this is that they have thermal and acoustic insulation properties. As a result, they have little to no negative impact on the environment.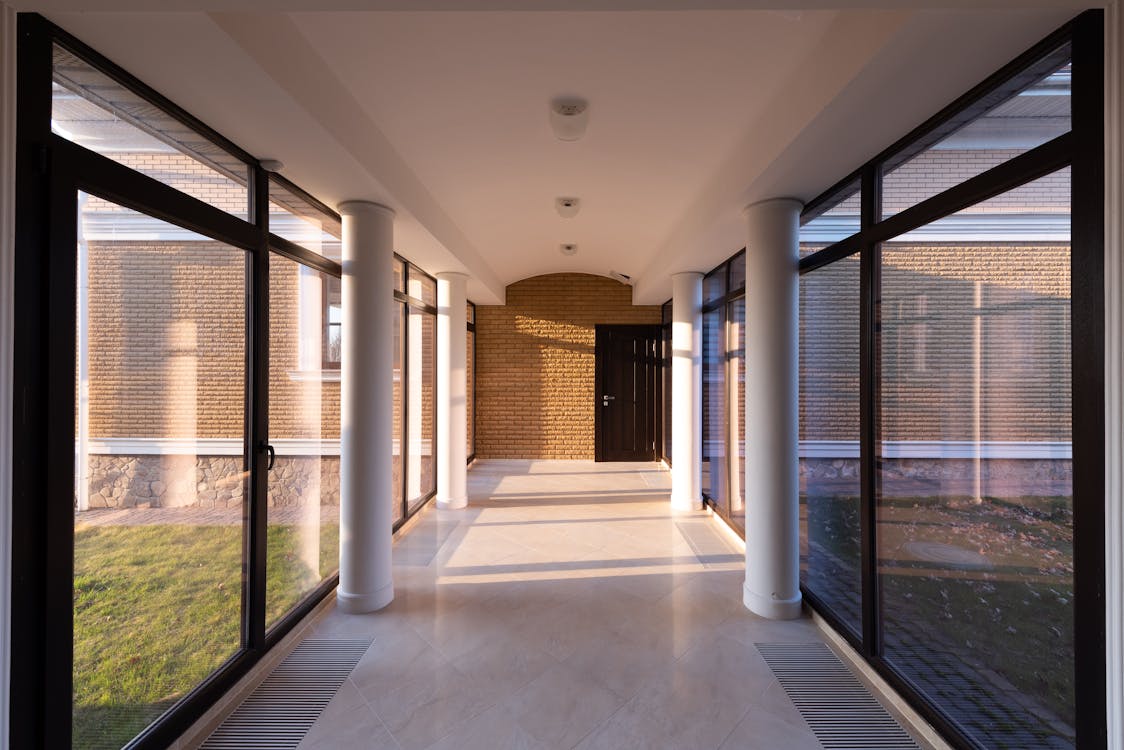 Moreover, since these doors allow ample natural light into properties, they bring down energy consumption. Adding in the right glass options and aluminum frames can help shave a significant amount of money off of utility bills. If that's not enough, aluminum doors' thermal break technology enables ideal temperature maintenance throughout the year.
Myth#6: They're Not a Flexible Option
Designers and manufacturers want flexible options when it comes to door designs. In the past, aluminum frames only came in silver and single-panel designs. Unfortunately, many still believe that aluminum frames don't offer variety. However, today, aluminum is becoming extremely popular among manufacturers, designers, and builders due to its easy customization. Aluminum is a malleable metal that can be molded according to your need. So, you can utilize these doors depending on the exact specifications needed. For example, aluminum doors are the right choice if you need to design large entrances according to unique specifications.
That's why you can get aluminum doors in varying designs, ranging from aesthetically appealing, large French doors to sleek and practical sliding doors. Additionally, due to their customization ease, aluminum doors also prove to be a more economical option.
Now, that you're convinced to invest in aluminum doors, you need to contact industry-leading aluminum doors suppliers.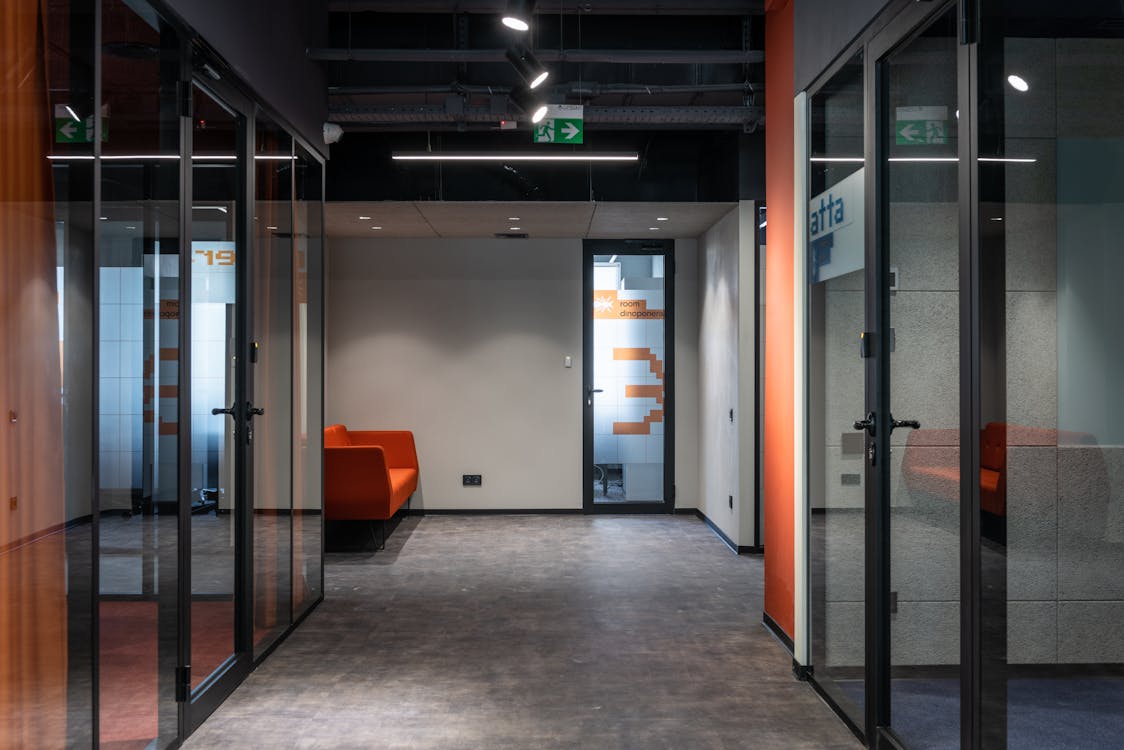 Oridow can be your one-stop-shop for your aluminum door and window needs.
Oridow is one of the top leading window and door exporters located in Fuzhou, China. At Oridow, you can purchase doors and also buy aluminum windows in bulk internationally. We also have a highly-experienced team of professionals who provide stunning windows and doors to our local-based customers in Fuzhou.
Our company takes pride in offering a varying range of aluminum doors and windows as well as other options. These include aluminum French doors, aluminum bi-fold doors, aluminum casement windows, uPVC windows, aluminum frame windows, and a lot more.
Visit our website to buy aluminum doors wholesale or contact us now for more information.