We've come a long way in terms of construction material. Modern innovations and technology have made life easier. These innovations didn't happen overnight. Many businesses experiment with newer products and equipment designed for home interiors.
With new technology, a great emphasis has been placed on the production cost of many of these products. Construction materials that are durable and can survive the test of time are preferred over construction materials that only add to a property's aesthetics.
A similar strategy is at work while selecting doors. Consumers are looking for products with more than one advantage associated with the construction material. Innovation in door designs is indicative of consumers wanting modern doors to tick more than one box. Modern doors are expected to be trendy, high-fashion, ethically constructed, and designed to serve their purpose.
In the last decade, the ethical aspects of the business made a huge chunk of consumers shift from wooden doors to aluminum door frames for the simple reason that aluminum is a recyclable metal, popularly known as "green metal".
Looking for innovation? Try these top trending door designs for 2022:
Polished Oak Wood Pivot Doors
Materials
Many houses in Europe and the United States don't have double doors. Homes located in smaller neighborhoods generally have single doors, and they work perfectly for the house size. Oak single doors can add a classy touch to an otherwise simpler door. Polished oak is one of the most appealing door materials you can opt for. It's strong, reliable, hardy, and most importantly, the best for front doors.
Style
Try adding glass panels to the oak door to make it look phenomenal. While working with hardwood like oak, you should know the door would be heavier than glass doors and need excellent hinging. We'll suggest you go with pivot doors for an entrance door.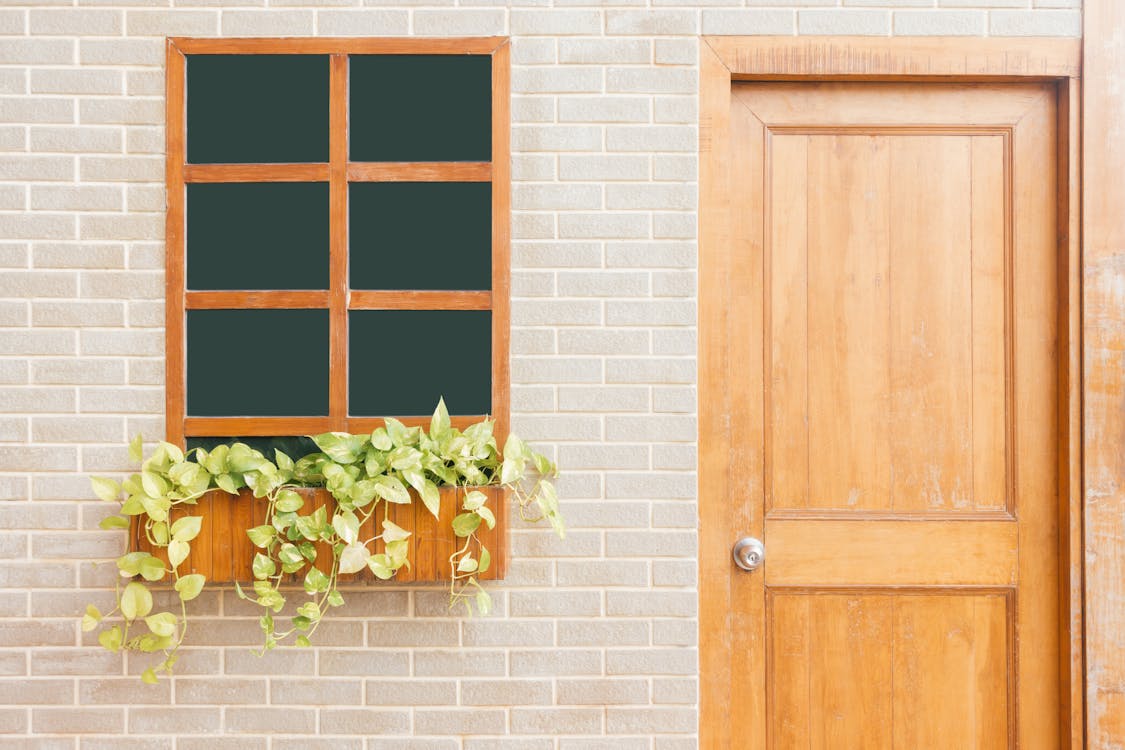 Aluminum Curved Doors
Aluminum bi-fold windows and curved doors are becoming even more modern with time. The curved aluminum door is a full-glass aluminum frame that works best for residential and commercial buildings. They are best suited for enterprise and hotel entrances and connecting doors in large-scale corporate buildings.
The curve is unconventionally chic and has an instant appeal. You can have a single curved front door, but it doesn't use glass. In comparison, sliding curve doors use glass and are a great addition to corporate buildings.
Frosted Glass Sliding Doors
Architect Frederic Schwartz used frosted glass for a contemporary classic look to the Manhattan Townhouse. Frosted glass looks brilliant with sliding entrance doors. Sliding doors have been lately in fashion as front doors. They look best in aluminum frames. Frosted glass sliding doors are easily movable and can be used in proportion to adjust to the size of the property.
Sliding doors look sleek in balconies and patios. You can adjust the panes you want to add to the door frame as you like. For balconies, at least, a two-pane sliding door would do just fine.
Aluminum door manufacturers suggest you go with door designs in aluminum frames that better suit your region and climate. A sliding door will be perfect for almost any location within the US or the Caribbean.
Glossy Dutch Doors
A Dutch door is one of those doors that can be divided into halves. That is, you can open half of it horizontally. But why this model? Back in the day, opening a Dutch door's top half was an efficient way to ventilate the house and allow in some light. The model serves the same purpose today. It's great for American summers and can be used with different materials.
A glossy Dutch door is all you need to make your house look ultra-chic and contemporary. Gloss paint is best suited for Dutch doors since the doors are a simpler model. Adding a touch of red or black would make them glisten against subtler interiors.
White French Doors
White French doors are contemporary and classic. They've been in vogue for a long time and continue to grace many entrances. The door looks elegant in its traditional white. It's a double-door construction for extra light. The doors could be paired with any entrance and frame. They look beautiful with mansion-style houses with elaborate pillar arrangements. The doors look equally appealing for simple, contemporary homes.
Apart from entrances, French doors are also great for dining and drawing room partitions. They can be paired with aluminum doors for a change. Aluminum French doors are a posh choice for entrances in a commercial or residential property.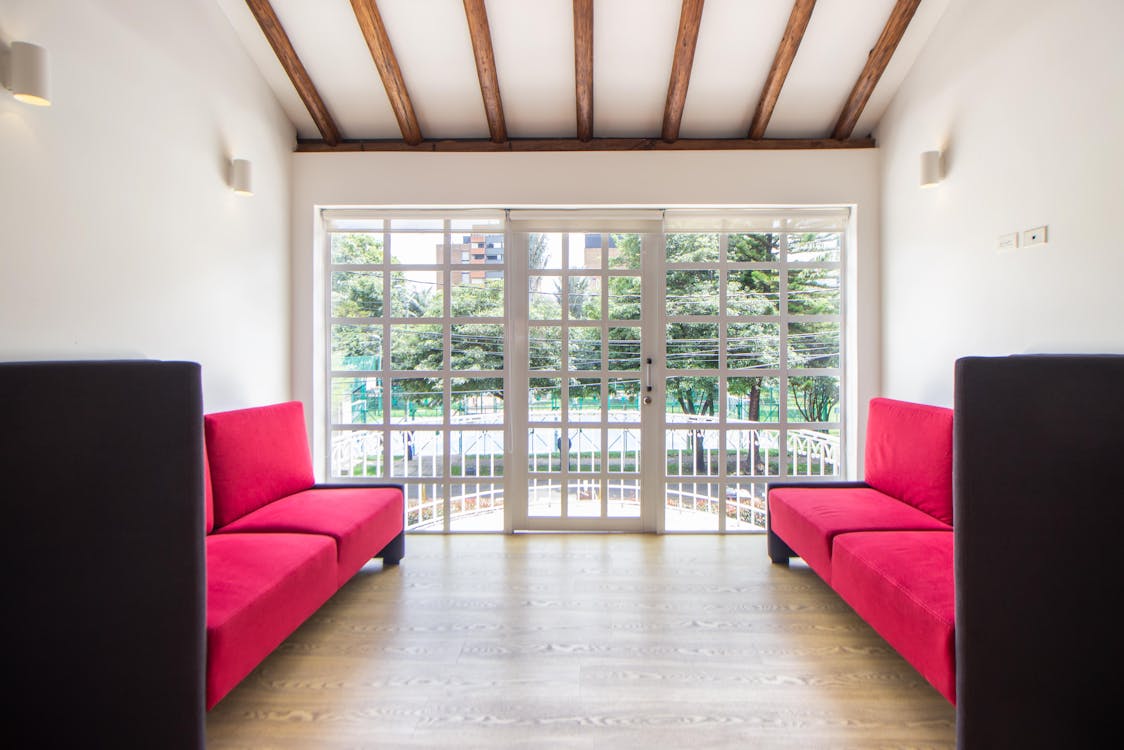 Bi-Fold Doors for House Interiors
Much in our house can look instantly different when we remove traditional doors with something more contemporary and high-fashion. A bi-fold door offers the same function. It instantly adds a touch of grandeur and sophistication to the places it's attached to.
Full glass bi-fold doors are some of the most preferred doors in the market. You can adjust the number of folds you add to the door. For example, if the space in the property is smaller, a single bi-fold door would be appropriate. Bi-folds are perfect closet doors for high-end houses. They make your interiors look innovative and appealing.
Panel Doors
Continued innovation has introduced different door models comprising more than one material. Panel doors are made of different materials like glass and wood. Glass panels are frequently used with wood. Both wood and glass look brilliant together.
Glass panels can be used in several geometric shapes. They can be horizontal lines, smaller boxes, or half panels for doors. Panel doors are some of the most versatile doors in the market. They are used in offices and residential properties. They are great for house interiors and exteriors both. These doors can be hinged single doors or hinged-double doors.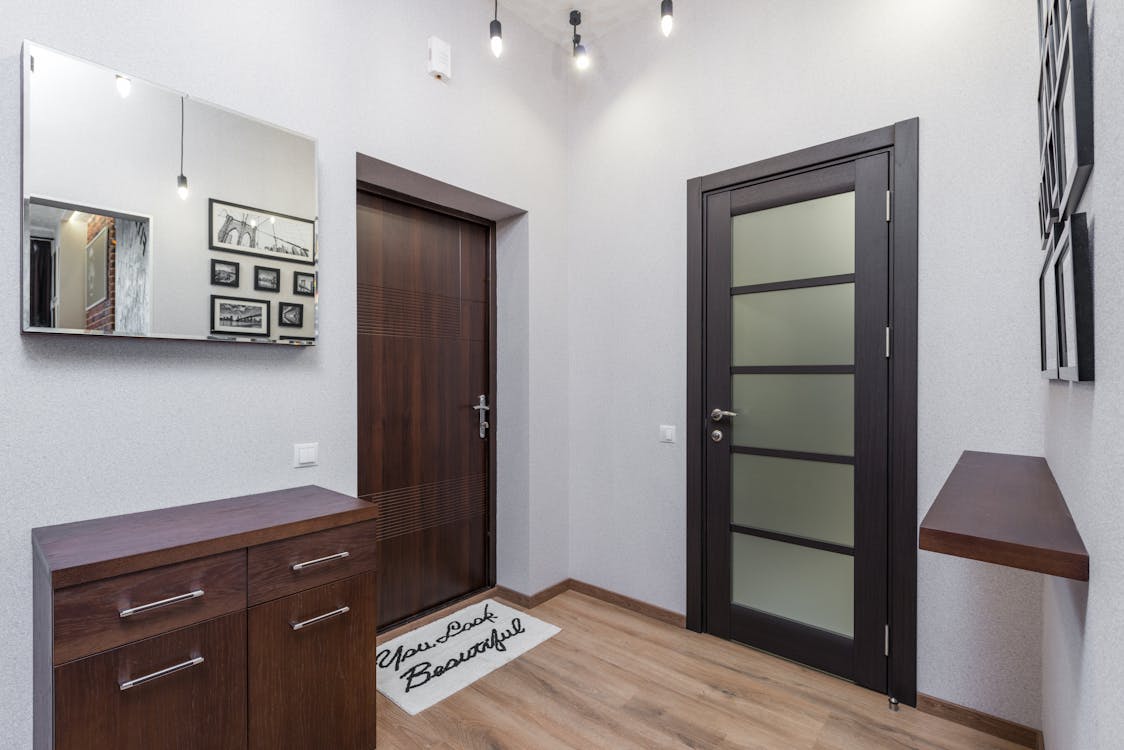 Louvre Doors
You've most probably seen these attached to smaller rooms in a property. Louvre doors are considered fashionable for almost all settings. They're great as a partition. Louvre doors are perfect for study rooms. They are some of the most reliable property articles. They last long without much maintenance fuss.
You can color louvre doors the way you want. They look appealing in almost all colors. Contemporary architects feel if you have monotone interiors, you can add a touch of color to your property through striking doors. You can experiment with bold shades for a louvre door. Since the door suits almost entrances, they'll come in handy someday or the other.
Invest in wholesale aluminum doors to stay relevant with ethical standards of house architecture. Recyclable materials are a huge thing in the construction and renovation business today. Most consumers are looking for efficient, environment-friendly replacements for their house interiors. Contact reliable aluminum door exporters to have the best aluminum frame doors and windows for your property.
Oridow is an aluminum door manufacturer located in Fuzhou, China. We design aluminum and uPVC doors and windows at the most feasible pricing. Our team of certified experts is highly skilled at creating customized door frames for our clients. We're known for designing innovative thermally broken windows that save energy and reduce energy costs. To learn about our services, contact us at 86 137 5516 7195.