Researchers recorded the world population to be 7.9 billion in 2021. According to current trends in population growth, the world's population is expected to reach around 8.6 billion by 2026. Considering the rate at which the world's population is growing; energy consumption has become more rapid than ever. The total energy consumed by humans in their everyday endeavors for sustenance is measured every year and is commonly regarded as World Energy Consumption.
Energy is consumed in many ways by different sectors globally. Let's break down energy consumption into four sectors:
Residential
Commercial
Industrial
Transportation
Residential consumption of energy includes:
gas fuel for cooking and heating
Electricity
Electricity and gas remain the most used energy forms in residences. In the US, 50% of a residence's energy consumption is primarily gas and electricity. The energy consumption of the commercial sector includes the same energy sources as the residential sector but in larger quantities.
No other sector is more influenced by population growth than the industrial sector since population demand directly correlates with production type and methods. This impacts the energy consumption of the industrial sector. In 2020, the industrial sector was responsible for 30% of the total energy consumption in the US. The energy consumed by the global industrial sector stands at an alarming 60 quadrillion British thermal units in 2020. The industrial sector consumes:
Gas
Coal/ Coal coke
Petrol
Electricity
Chemicals
Non-renewable fuels like gas, oil, coal take years to form and be extracted. The careless consumption of energy today is bound to deplete all energy reservoirs sooner or later. However, some residential and industrial factions have stirred a discussion about introducing efficient methods for energy preservation.
The idea of energy preservation is of the 21st century. There have been rigorous debates about energy conservation and how beneficial its long-term impact can be. Experts press on conserving avenues of non-renewable energy by replacing them with renewable energy sources like solar and wind energy. The new craze of solar panels and electric cars has been introduced to curb excess energy depletion.
In the case of home appliances, a steady replacement of wood with aluminum has also become a trend. The trend largely contributes to consumers wanting to use recyclable, more eco-friendly products. But is aluminum energy efficient? There's a tricky answer to the question. Aluminum alone might not be a good means of energy consumption but combined with other materials, aluminum has two advantages:
It's less burdensome on the environment
It'll reduce energy consumption
Aluminum windows and doors manufacturers have introduced technology that makes aluminum a more convenient, home-friendly option than wood.
Making Aluminum Energy Efficient
An important aspect of energy consumption depends on the fact that the least amount of energy dissipation is allowed. Aluminum being a metal, is capable of transferring energy from low concentration areas to higher concentration areas. In layperson terms, aluminum will not conserve energy due to its tendency to transfer energy as it's a bad insulator.
Thermal Break Aluminum Windows
To make aluminum a better insulator, a layer of thermal break is added inside and outside the window frame. The equipment has been used in architectural designs of concrete buildings to lower energy emissions. Designers make sure the energy conductivity value or the R-value of a thermal break is not more than 0.25. Some materials used in thermal breaks include:
Wood timber
Hardened wood
Polystyrene
Polyamide
Organizations for metallic construction materials insist that thermal breaks be used to improve metal products' performance and conserve maximum energy. Modern aluminum doors and windows come with a thermal break installed to lower energy wastage.
Apart from thermal breaks, other materials can also be used to make aluminum an energy-efficient investment. Window spacers are installed in windows to provide window glass strength. Spacers are quite common with aluminum window frames as they provide additional support to glass panes. They're injected between two glass panes and work on a principle similar to glazing. Read below to know more about glazing.
Window Glazing:
Glazed windows don't have the glass directly fixed in the window frame like traditional windows, but a covering for the glass is formed where it is made to sit. The glass is not in direct contact with the metal of the window frame or the wall.
A double or tripled glass glazing can reduce sound and energy transmission, saving room heating and cooling costs. Double glazing uses two or more glass panes separated by air or gas. Double-glazed windows are popular in humid areas where moisture seeps in through windows. Since these windows have window panes separated by air, moisture doesn't collect on window panes. The same phenomenon helps to reduce heat loss. The heat is trapped in the air between the two glass panes, reducing heat transmittance to a great degree.
The overall heat transfer value of a glazed window is lower than simple glass windows. Glazing options are easily available in aluminum bi-fold windows, or if you're looking for windows for commercial purposes, glazing options are available in aluminum folding up windows.
E-Coatings
If your window is glazed, you can still conserve heat with non-thermal aluminum windows. Double glazing uses two glass panes and can be costly. You can opt for low e-coatings to insulate your windows better. Lower light emission is related to better light and heat reflectivity. E-coatings help the glass reflect heat and light better. In winters, the same glass is used to reflect heat and light inside the house.
There are two ways to go about with e-coating glass:
Solar e-coating: The glass is placed in a chamber where it is e-coated before it's cut.
Passive e-coating: a thin layer is applied to the glass while it's in the manufacturing phase. Since the glass is still hot when an e-coat is applied, the bond between the coating and the glass is much stronger than solar e-coating.
You should discuss the glass coating option with your window glass supplier. If you buy aluminum windows in bulk, make sure you know about consumer preferences and glass types popular in the market.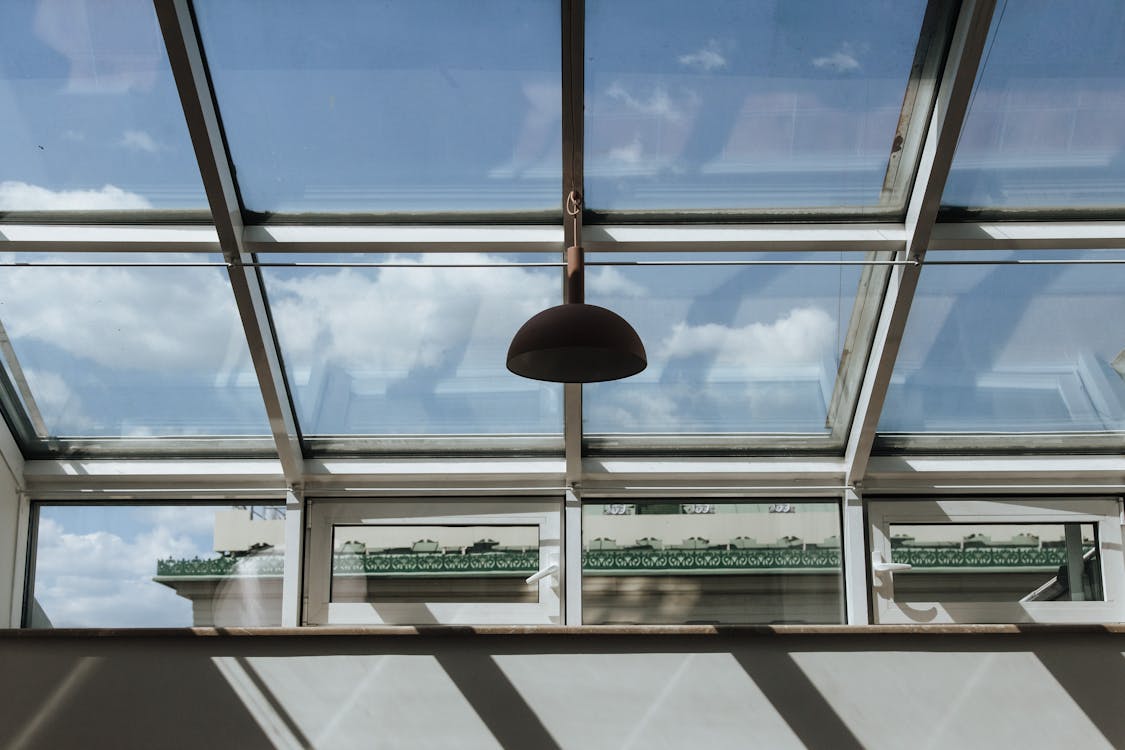 Low emittance or Low-E window frames are a good choice for modern windows. With aluminum frames, they become corrosion-resistant and last for 10 to 15 years.
Conserving energy through means we can easily afford should be our responsibility. Not only energy consumption but ecological sustenance needs to be prioritized too. Using wood in large numbers has devastated ecosystems for a long time. Recyclable options like aluminum have more advantages than wood that rots easily and offers no means of energy conservation.
About Us!
Based in China, Oridow is an aluminum windows and door manufacturer. Since 2008, our team has specialized in manufacturing bi-fold doors, casement windows, and UPVC doors made with the most reliable aluminum. We offer windows installation services to our local clients in Fuzhou, China. We also custom aluminum windows for our customers. International brands can buy aluminum windows online or contact us at 86 137 5516 7195.